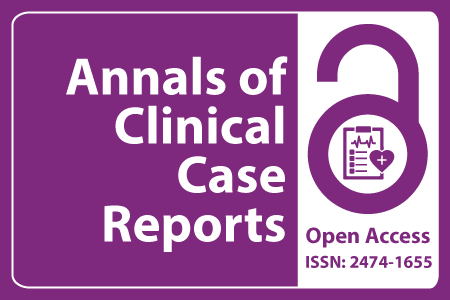 Journal Basic Info
Impact Factor: 1.809**
H-Index: 6
ISSN: 2474-1655
DOI: 10.25107/2474-1655
**Impact Factor calculated based on Google Scholar Citations. Please contact us for any more details.
Major Scope
Gastric Cancer
Radiology Cases
Medical Radiography
Nutrition and Food Science
Palliative Care
Dermatology and Cosmetology
Hepatitis
ENT
Abstract
Siliang Xia, Xiaobing Zhangand Kejing Ying
Department of Cardiology, Affiliated Nanjing Jiangbei Hospital of Nantong University, China Department of Emergency, Chest Pain Center of Nanjing Jiangbei Hospital, China
*Correspondance to: Xiaobing Zhang
PDF Full Text Case Report | Open Access
Abstract:
A 63-year-old man with history of hypertension and smoking induced the diseases including anterior and inferior myocardial infarction, ventricular fibrillation, and cardiac arrest. Coronary Artery Angiography (CAG) revealed spasm of the left coronary artery and Right Coronary Artery (RCA), which was relieved by intracoronary injection of nitroglycerin. Our findings suggested multi vessel spasm would be associated with a significant increase of the risk of clinical complications.
Keywords:
Coronary spasm; Acute myocardial infarction; Ventricular fibrillation; Coronary artery angiography
Cite the Article:
Xia S, Zhang X, Ying K. Diffuse STSegment Elevation on ECG Suggesting Multivessel Coronary Spasm is Independent Predictor of Major Cardiac Event: Case Report. Ann Clin Case Rep. 2021; 6: 1987..
Search Our Journal
Journal Indexed In