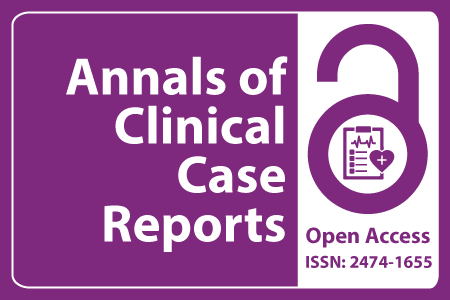 Journal Basic Info
Impact Factor: 1.809**
H-Index: 6
ISSN: 2474-1655
DOI: 10.25107/2474-1655
**Impact Factor calculated based on Google Scholar Citations. Please contact us for any more details.
Major Scope
Pulmonary Medicine
Radiology Cases
Women's Health Care
Trauma
Allergy & Immunology
Orthopedics & Rheumatology
Sports Medicine
Dermatology and Cosmetology
Abstract
Buthaina Alkhatib, Iman Alhilo and Samir Alhilo
Department of Clinical Nutrition and Dietetics, Philadelphia University, Jordan Mutah University, Herbal Dynasty Medical Center, Jordan The University of Jordan, Herbal Dynasty Medical Center, Jordan
*Correspondance to: Buthaina Alkhatib
PDF Full Text Research Article | Open Access
Abstract:
Aim: This retrospective case study was conducted to investigate the effect of using a herbal mixture herbal mixture (which is composed of corn silk (Stigma maydis), Paronychia arabica (paronychia), Frankincense (Gum olibanum) and Asparagus racemosus roots (shatavari)) accompanied with Royal Jelly capsules on renal function assessed by serum creatinine level. Methodology: This study was conducted by reference to computer patients' files between 2015 and 2018 in Herbal Dynasty Medical Center, Amman, Jordan. A 20 cases of renal failure patients of both sexes (9 females' and 11 males) (age range 23 to 71 years) were selected. Serum creatinine before and after the treatment were reported. Also, estimated Glomerular Filtration Rates (eGFR) were calculated. Results: Mean serum creatinine levels after herbal treatment for all selected cases were decreased by (2.8 ± 1.4) as compared to mean serum creatinine levels before the treatment (3.9 ± 1.8). The majority of patients have been transmitted from advanced stages of CKD to lower stages based on eGFR. Conclusion: The use of herbal and alternative therapies in CKD lead to a decrease of serum creatinine levels and to transition patients from advanced stages to another lower; which means that treatments enhance kidney function and decrease deterioration.
Keywords:
Kidney function; Corn silk; Shatavari root; Boswellia; Gum olibanum; Royal jelly
Cite the Article:
Alkhatib B, Alhilo I, Alhilo S. The Effect of Selected Traditional Herbal Combination with Royal Jelly on Kidney Function: Case Series. Ann Clin Case Rep. 2021; 6: 1981..
Search Our Journal
Journal Indexed In