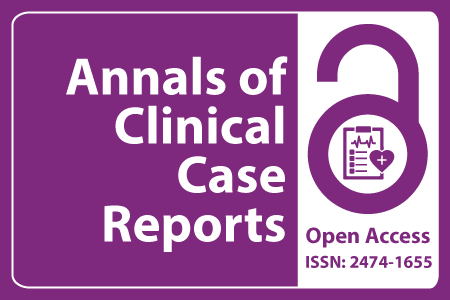 Journal Basic Info
Impact Factor: 1.809**
H-Index: 6
ISSN: 2474-1655
DOI: 10.25107/2474-1655
**Impact Factor calculated based on Google Scholar Citations. Please contact us for any more details.
Major Scope
Women's Health Care
Sports Medicine
Surgery Cases
Cancer Clinic
Urology Cases
Internal Medicine
Nutrition and Food Science
ENT
Abstract
Tan Kee Nam, Qin Jian Low and Lai Teck Gew
Department of Internal Medicine, Hospital Queen Elizabeth, 88100 Kota Kinabalu, Sabah, Malaysia Department of Internal Medicine, Hospital Sultanah Nora Ismail, 83000 BatuPahat, Johor, Malaysia
*Correspondance to: Tan Kee Nam
PDF Full Text Case Report | Open Access
Abstract:
Hepatic hydrothorax is an uncommon complication of chronic liver disease. It presents as transudative pleural effusion, in the absence of pleural or cardiopulmonary pathology. The occurrence of hepatic hydrothorax is mainly due to presence of defect at the diaphragm, which leads to passage of the ascitic fluid into pleural cavity via this pleural-peritoneal communication. Management of hepatic hydrothorax include conservative measures such as dietary salt restriction and diuretics; as well as surgical interventions such as Transjugular Intrahepatic Portal Systemic Shunt (TIPS), liver transplant, and surgical repair of the diaphragmatic defect by doing Videothoracoscopy (VATS). We illustrate a case of hepatic hydrothorax due to autoimmune hepatitis and its successful treatment by conservative measures.
Keywords:
Hepatic hydrothorax; Liver cirrhosis; Pleural effusion; Ascites
Cite the Article:
Nam TK, Low QJ, Gew LT. Recurrent Right Sided Pleural Effusion in a Cirrhotic Patient. Ann Clin Case Rep. 2021; 6: 1957..
Search Our Journal
Journal Indexed In