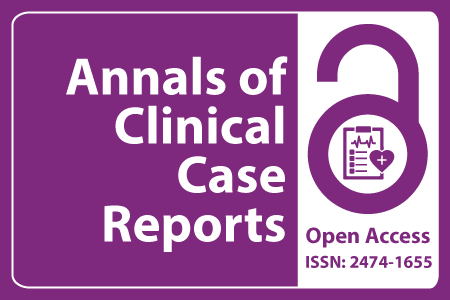 Journal Basic Info
Impact Factor: 1.809**
H-Index: 6
ISSN: 2474-1655
DOI: 10.25107/2474-1655
**Impact Factor calculated based on Google Scholar Citations. Please contact us for any more details.
Major Scope
Lung Cancer
Geriatric Medicine
Biochemistry and Biostatistics
Breast Neoplasms
Palliative Care
Otolaryngology
Cardiovascular Medicine
Pathology
Abstract
Agnelli D and Caira C
Department of Cardiology, Sacra Famiglia Hospital, Erba (Como), Italy
PDF Full Text Case Report | Open Access
Abstract:
The Authors present a tangled case of malignant esophagopericardial fistula complicated by pneumopericardium, sepsis, and hemodynamic instability in which a multidisciplinary assessment has achieved a positive clinical result by a permanent stent-in-stent esophageal technique.
Keywords:
Fistula; Pericardium; Esophagus; Tomography
Cite the Article:
Agnelli D, Caira C. Stent-In-Stent Treatment of Malignant Esophagopericardial Fistula: A Successful Multidisciplinary Approach. Ann Clin Case Rep. 2021; 6: 1949..
Search Our Journal
Journal Indexed In