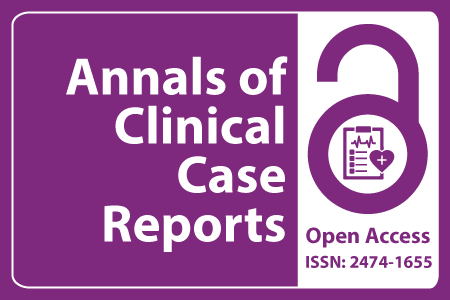 Journal Basic Info
Impact Factor: 1.809**
H-Index: 6
ISSN: 2474-1655
DOI: 10.25107/2474-1655
**Impact Factor calculated based on Google Scholar Citations. Please contact us for any more details.
Major Scope
Microbiology
Sexual Health
Medical Radiography
Pathology
Inflammation
Nursing
Chronic Disease
Diabetology
Abstract
Ana Catarina Moreira, Carolina Torres and Carlos Couto
Department of Pulmonology, Hospital Garcia de Orta, Portugal Deparment of Thoracic Surgery, Hospital Pulido Valente, Lisbon, Portugal
*Correspondance to: Ana Catarina Moreira
PDF Full Text Case Report | Open Access
Abstract:
Foreign Body (FB) aspiration in adults is usually associated with predisposing risk factors. Clinical manifestations are immediate but less frequently it could lead to insidious lung damage, as demonstrated by the presented case. We present a case of unsuspected FB aspiration, mimicking an infection vs. lung tumor. After left lower lobectomy, pathology revealed a foreign body (animal bone) at the open of lingular bronchus.
Keywords:
Cite the Article:
Moreira AC, Torres C, Couto C. Delayed Presentation of Foreign Body Aspiration in an Adult. Ann Clin Case Rep. 2020; 5: 1802.
Search Our Journal
Journal Indexed In