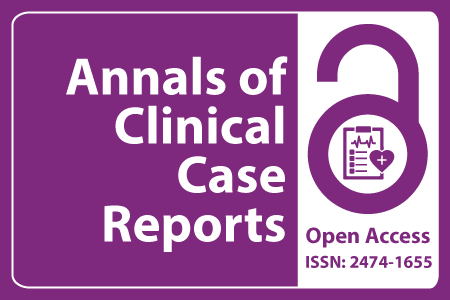 Journal Basic Info
Impact Factor: 1.809**
H-Index: 6
ISSN: 2474-1655
DOI: 10.25107/2474-1655
**Impact Factor calculated based on Google Scholar Citations. Please contact us for any more details.
Major Scope
Orthopedic Sugery
Diabetology
Sexual Health
Sleep Medicine and Disorders
Biochemistry and Biostatistics
Women's Health Care
Physical Medicine & Rehabilitation
Psychiatry and Mental Health
Abstract
Nisha Acharya, Riasat Hasan, Dashrath Kafle, Akashlynn Badruddoza Dithi and Takashi Saito
Department of Conservative Dentistry and Endodontics, Dhulikhel Hospital, Kathmandu University School of Medical Sciences, Nepal
Department of Oral Rehabilitation, School of Dentistry, Health Sciences University of Hokkaido, Japan
Department of Orthodontics, Dhulikhel Hospital, Kathmandu University School of Medical Sciences, Nepal
*Correspondance to: Riasat Hasan
PDF Full Text Case Report | Open Access
Abstract:
The success of an endodontic treatment depends upon the through debridement, disinfection and three dimensional fluids tight sealing of the canals. In order to achieve this, clinicians must be familiar with the normal configuration of root canal system and its potential variations with aberrations. Mandibular anterior teeth are usually perceived as teeth with single root canal. However, the anatomy of mandibular anterior teeth is not always as simple as it is expected. Hence, one of the main reasons for failure of endodontic treatment in mandibular anterior teeth is the missed lingual canal or an untreated isthmus. This clinical case report aims to present a rare entity of two separate canals in five mandibular anterior teeth, detected during routine endodontic treatment in a single patient.
Keywords:
Double canal; Endodontic therapy; Lingual canal; Mandibular anterior; Root canal system
Cite the Article:
Acharya N, Hasan R, Kafle D, Badruddoza Dithi A, Saito T. A Rare Morphological Variation of Mandibular Anterior Teeth with Double Canals. Ann Clin Case Rep. 2019; 4: 1701. ISSN: 2474-1655 .
Search Our Journal
Journal Indexed In