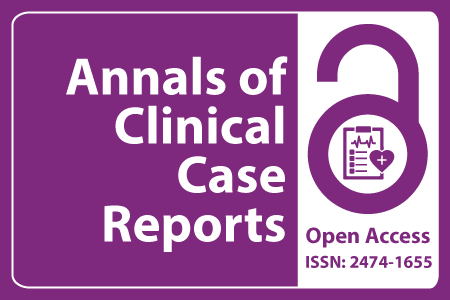 Journal Basic Info
Impact Factor: 1.809**
H-Index: 6
ISSN: 2474-1655
DOI: 10.25107/2474-1655
**Impact Factor calculated based on Google Scholar Citations. Please contact us for any more details.
Major Scope
Pathology
Molecular Biology
Nuclear Medicine
Hepatology
Endocrinology
Dentistry and Oral Biology
Cancer Clinic
Tuberculosis
Abstract
Nicole Ilonzo, Anik Patel, Nii Koney, Rahul Patel and Grace Kim
Department of Surgery, Mount Sinai West Hospital, USA
*Correspondance to: Nicole Ilonzo
PDF Full Text Case Report | Open Access
Abstract:
Inferior pancreaticoduodenal artery aneurysms are rare, comprising approximately 2% of splanchnic aneurysms. These aneurysms are more often due to celiac stenosis from atherosclerosis but can also be due to median arcuate ligament syndrome. We report the case of a 68-year-old female with a history of unease with eating, who presented with retroperitoneal hemorrhage of unknown origin. CT angiography revealed a ruptured inferior pancreaticoduodenal artery aneurysm and celiac artery compression with the characteristic "hook" appearance, consistent with median arcuate ligament compression. The ruptured IPDA aneurysm was managed with endovascular coil embolization and the patient was discharged hemodynamically stable with stabilized hematocrits.
Keywords:
Cite the Article:
Ilonzo N, Patel A, Koney N, Patel R, Kim G. A Case of Ruptured Inferior Pancreaticoduodenal Artery Aneurysm due to Median Arcuate Ligament Compression. Ann Clin Case Rep. 2017; 2: 1450.
Search Our Journal
Journal Indexed In