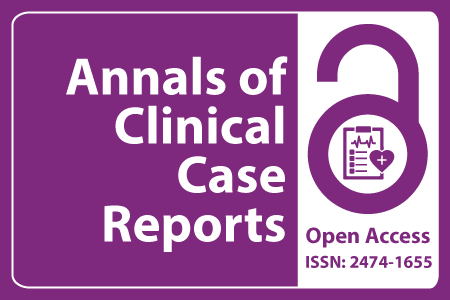 Journal Basic Info
Impact Factor: 1.809**
H-Index: 6
ISSN: 2474-1655
DOI: 10.25107/2474-1655
**Impact Factor calculated based on Google Scholar Citations. Please contact us for any more details.
Major Scope
Hepatology
Renal Disease
Physiology
Emergency Medicine and Critical Care
Sports Medicine
Gastric Cancer
Signs and Symptoms-Clinical Findings
Orthopedics & Rheumatology
Abstract
Rabia Zafar, Farhan Khan and Tammey Naab
Department of Pathology, Howard University, USA
*Correspondance to: Tammey Naab
PDF Full Text Case Report | Open Access
Abstract:
Normal visceral and parietal pleuron contain collagen, elastin fibers, lymphatics, small nerves, and blood vessels and is lined by a monolayer of mesothelium. The presence of epithelial cells in pleural tissue is a concern for a malignant process. We report a case of a 76 year old African American female, presenting with complaint of bleeding per rectum. The computed topography (CT) scan of the abdomen and pelvis showed rectosigmoid wall thickening, a large fluid attenuated mass within the pelvis and a right middle lobe lung nodule. Image guided drainage of the pelvic mass revealed neutrophils and gram negative rods but no evidence of malignancy. Colonoscopy with biopsy of the sigmoid mass revealed invasive moderately differentiated colonic adenocarcinoma. Fine needle aspiration (FNA) of the lung nodule showed clusters of malignant cells with rare acinar configuration and intracytoplasmic mucin. The tumor cells were positive for TTF-1 and CK7 and negative for CK20; these findings were consistent with primary lung adenocarcinoma. The core needle biopsy of the lung nodule did not show evidence of carcinoma. A well-defined cluster of benign epithelial cells with glandular configuration and a separate gland lined by ciliated columnar epithelium were identified in pleura. These benign glands expressed CK7 and TTF-1. The benign mesothelial cells lining the pleura were positive for CK5 and CK7. This case study highlights the importance of recognizing this benign condition, especially in patients with co-existing malignancy in order to avoid a false positive diagnosis of malignancy involving pleura.
Keywords:
Pleura; Epithelial inclusion; Mesothelium; Lung adenocarcinoma
Cite the Article:
Zafar R, Khan F, Naab T. Glands in Pleura-Not Always a Malignancy. Ann Clin Case Rep. 2017; 2: 1445.
Search Our Journal
Journal Indexed In