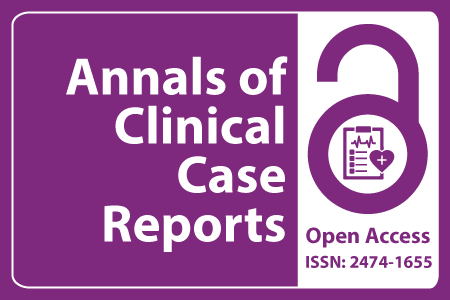 Journal Basic Info
Impact Factor: 1.809**
H-Index: 6
ISSN: 2474-1655
DOI: 10.25107/2474-1655
**Impact Factor calculated based on Google Scholar Citations. Please contact us for any more details.
Major Scope
Forensic and Legal Medicine
Emergency Medicine and Critical Care
Inflammation
Epidemiology
Biochemistry and Biostatistics
Palliative Care
Cardiology
Diabetology
Abstract
Jordi Rabasa Antonijuan, Gemma Escribano, Ana María Alcalde Domínguez, Rafael Sanchez Borrego and Jaume Pahissa Fabregas
Diatrecnon SLP, Teknon Medical Center, Spain
Sacred Heart University Hospital - Quirónsalud Group, Barcelona, Spain
*Correspondance to: Jordi Rabasa Antonijuan
PDF Full Text Case Report | Open Access
Abstract:
Endometrial cancer is the most frequent gynecologic cancer. Although it mainly occurs in postmenopausal women, it can hit younger patients as well. Hysterectomy is considered the standard treatment and it could represent a problem for those young women who desire to preserve fertility. A conservative management can be offered to these patients when the tumor is well differentiated and advanced stage is excluded. Several studies are available in literature about fertility-sparing treatment in young women. Progestin treatment, seem to be the most validated conservative management. We report the case of a 43 years old patient, nulliparous, diagnosed by directed biopsy guided by hysteroscopy of grade (G)1 endometrial cancer stage IA. After the conservative treatment levonorgestrel-releasing intrauterine device (LNG-IUD) (Mirena, Bayer HealthCare Pharmaceuticals Inc.; 52 mg), the patient entered in complete remission. She conceived by In vitro Fertilization (IVF) treatment and delivered at 31 weeks multiple gestation by cesarean section for obstetric indication. After evaluation the case, total laparoscopic hysterectomy with bilateral salpingectomy was performed five months after delivery.
Keywords:
Cite the Article:
Antonijuan JR, Escribano G, Domínguez AMA, Borrego RS, Fabregas JP. Levonorgestrel Intrauterine Device and Preservation of Fertility in Endometrial Cancer Grade I: Case Report and Literature Review. Ann Clin Case Rep. 2017; 2: 1440.
Search Our Journal
Journal Indexed In