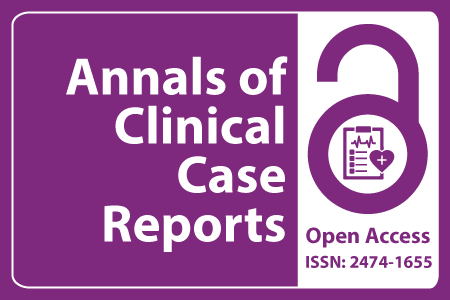 Journal Basic Info
Impact Factor: 1.809**
H-Index: 6
ISSN: 2474-1655
DOI: 10.25107/2474-1655
**Impact Factor calculated based on Google Scholar Citations. Please contact us for any more details.
Major Scope
Molecular Biology
Gastric Cancer
Pharmacology and Therapeutics
Physiology
Emergency Medicine and Critical Care
ENT
Gastroenterology
Sleep Medicine and Disorders
Abstract
Lei Gao, Gong Li, Xiaojuan Li, Cheng Xiao and Shucong Zhang
Department of Radiotherapy, Guangdong Provincial Hospital of Chinese Medicine, China
Department of Medical Oncology, Second Clinical College of Guangzhou University of Chinese Medicine, China
PDF Full Text Case Report | Open Access
Abstract:
Carcinoembryonic Antigen (CEA) is a broad-spectrum tumor maker that can be expressed in a variety of malignancies, it relatively high sensitivity, and can be used as an index for evaluation therapeutic effect. Its level has been shown to be associated with tumor burden with colorectal cancer. However, it is also elevated to a significant degree in non-malignant conditions. The purpose of this case report is to describe Hashimoto's thyroiditis causing a marked elevation of CEA levels and to review other benign causes of elevated CEA. A 77-year-old woman was diagnosed with cervical cancer, and received radical chemoradiotherapy. All data showed that the treatment was effectively, but repeated serum CEA levels were found an upward trend, so we initially thought that was the result of tumor recurrence or other malignancies. Then, we conducted further assessment, the SCC-Ag level was at the low state, it was an important indicator of the effectiveness of cervical cancer treatment. And the rest of other tumor markers, which including serum AFP, CA12-5, CA19-9, CA15-3, were all within the normal limit. On the other hand, follow-up imaging examinations, including PET, CT and MRI, showed that treatment was effectively, and there were no primary recurrence or metastasis. It is noteworthy that all imaging studies suggest the sign of the thyroid gland was changed, but the patient did not have overt hyperthyroid or hypothyroid features. With our further evaluation, serum thyroid peroxidase antibody (aTPO), and thyroglobulin antibody titers (ATG) were markedly elevated. On thyroid ultrasonography revealed the increase of the volume of thyroid gland, and multiple isoechoic nodules, the patient was diagnosed with Hashimoto thyroiditis.
Keywords:
Carcinoembryonic antigen; Hashimoto's thyroiditis; Cervical Cancer
Cite the Article:
Gao L, Li G, Li X, Xiao C, Zhang S. A Case of a Cervical Cancer Patient with Elevated CEA Caused by Hashimoto′s Thyroiditis. Ann Clin Case Rep. 2017; 2: 1438.
Search Our Journal
Journal Indexed In