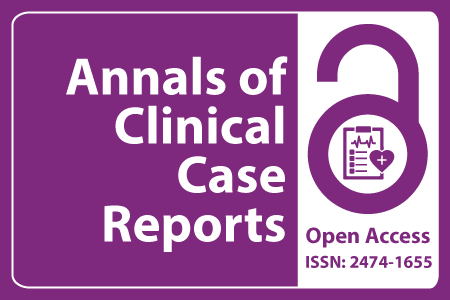 Journal Basic Info
Impact Factor: 1.809**
H-Index: 6
ISSN: 2474-1655
DOI: 10.25107/2474-1655
**Impact Factor calculated based on Google Scholar Citations. Please contact us for any more details.
Major Scope
Hepatitis
Physiology
Pediatrics
Veterinary Sciences
Allergy & Immunology
Radiology Cases
Psychiatry and Mental Health
Lung Cancer
Abstract
Alexandre R Abreu and Alejandro D Chediak
Department of Medicine-Division of Pulmonary, Critical Care, Allergy and Sleep Medicine, University of Miami Miller School of Medicine, USA
*Correspondance to: Alejandro D Chediak
PDF Full Text Case Series | Open Access
Abstract:
Sleep apnea is a common respiratory disorder of sleep which when untreated or inadequately treated has profound adverse effect on behavioral, metabolic and cardiovascular health outcomes. Breathing disturbances of sleep may be characterized as obstructive, central, mixed or a complex combination were both central and obstructive breathing disturbances of sleep coexist. In cases with high clinical index of suspicion for isolated moderate to severe obstructive sleep apnea, the diagnosis and optimal treatment can be delivered with a traditional laboratory approach or with domiciliary tools. However, many cases of sleep apnea are multifaceted or overlap with other disturbances of sleep, rendering such cases challenging to diagnose and manage thereby necessitating comprehensive assessment in an accredited sleep laboratory. Rather than treat individual disorders of sleep and breathing out of context with clinical practice, this manuscript aims to present real-life clinical cases that facilitate the discussion and education pertaining to the evaluation and management of selected disorders of sleep and breathing.
Keywords:
Cite the Article:
Abreu AR, Chediak AD. A Case Based Approach to Evaluation and Management of Simple and Mixed Disorders of Sleep. Ann Clin Case Rep. 2017; 2: 1394.
Search Our Journal
Journal Indexed In