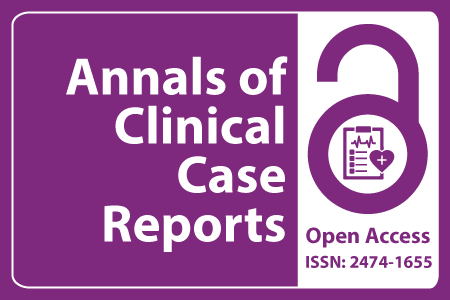 Journal Basic Info
Impact Factor: 1.809**
H-Index: 6
ISSN: 2474-1655
DOI: 10.25107/2474-1655
**Impact Factor calculated based on Google Scholar Citations. Please contact us for any more details.
Major Scope
Vascular Medicine
Cancer Clinic
Depression
ENT
Cardio-Thoracic Surgery
Child Birth
Anesthesiology and Pain Medicine
Psychiatry and Mental Health
Abstract
Keiji Sugiura and Mariko Sugiura
Department of Environmental Dermatology and Allergology, Daiichi Clinic, Japan
*Correspondance to: Keiji Sugiura
PDF Full Text Case Report | Open Access
Abstract:
There are few reports of localized urticaria with symptoms to similar to livedo racemosa (reticularis) in adults. Here we describe a rare case of localized cold urticaria (grade 1) on the face of a 32-yearfemale. The results of an ice cube test showed a positive reaction on the affected area (her cheeks). Treatment with anti-histamine (second generation) tablets, warming and avoidance of cold exposure were the best treatments for her cold urticaria in winter.
Keywords:
Cold urticaria; Urticaria; Livedo
Cite the Article:
Sugiura K, Sugiura M. Localized Cold Urticaria Mimicking Livedo in an Adult Female. Ann Clin Case Rep. 2016; 1: 1168.
Search Our Journal
Journal Indexed In