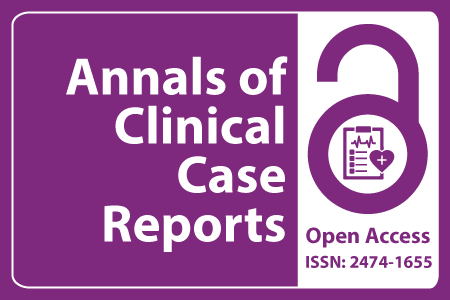 Journal Basic Info
Impact Factor: 1.809**
H-Index: 6
ISSN: 2474-1655
DOI: 10.25107/2474-1655
**Impact Factor calculated based on Google Scholar Citations. Please contact us for any more details.
Major Scope
Nutrition and Food Science
Infectious Disease
Cardiac Surgery
Epidemiology
Child Birth
Obstetrics and Gynecology
Diabetology
Neurology
Abstract
Rabiou S, Ouadnouni Y and Smahi M
Department of Thoracic Surgery, University Hospital Hassan II-Fez, Morocco
Faculty of Medicine and Pharmacy, Sidi Mohamed Ben abdellah University-Fez, Morocco
PDF Full Text Case Report | Open Access
Abstract:
Fistulas are one of the main complications of hydatid cysts. The case of female patient of 37 years old, came from a rural area, operated first for hepatic hydatid cyst two years ago, then she didn't receive any antiparasitic agents later. Addressed to us for the treatment of biliptysis. The clinical and radiological examination revealed a broncho-biliary fistula associated with a bilio-cutaneous fistula of hydatid origin. In order to restore the biliary tract flow, an Endoscopic Retrograde Cholangiopancreatography (ERCP) with a sphincterotomy and the establishment of a biliary stent has been performed. The surgical treatment consists of a pulmonary and hepato-diaphragmatic disconnection with rather satisfying results.
Keywords:
Cite the Article:
Rabiou S, Ouadnouni Y, Smahi M. Broncho-Biliary and Bilio Cutaneous Fistulas: A Severe Complication of Liver&s Hydatid Cysts. Ann Clin Case Rep. 2016; 1: 1165.
Search Our Journal
Journal Indexed In