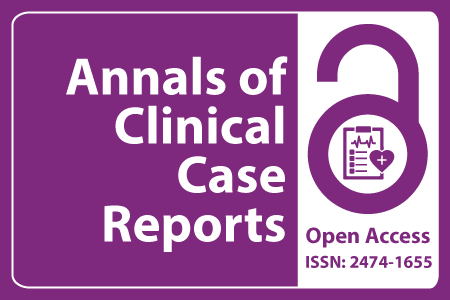 Journal Basic Info
Impact Factor: 1.809**
H-Index: 6
ISSN: 2474-1655
DOI: 10.25107/2474-1655
**Impact Factor calculated based on Google Scholar Citations. Please contact us for any more details.
Major Scope
Women's Health Care
Chronic Disease
Vascular Medicine
Lung Cancer
Cancer Clinic
Molecular Biology
Pharmacology and Therapeutics
Trauma
Abstract
Priya Sivakumarm, Nirmala Devy and Rengaraj Vengatesh
DNB Ophthalmology, Aravind Eye Care, India
*Correspondance to: Priya Sivakumarm
PDF Full Text Case Report | Open Access
Abstract:
Tuberculosis (TB) is the first infectious disease declared by the World Health Organization as a global health emergency. It remains the leading cause of death among infectious diseases causing more deaths worldwide than Human Immunodeficiency Virus (HIV). The following case report highlights the occult and non specific presentations of the disease which makes it a diagnostic challenge.We report a case of extensively disseminated tuberculosis in an immunocompetant young woman presenting as isolated optic neuritis. Extra pulmonary tuberculosis is commoner among immunocompromised patients .Co-existence of military and intracranial tuberculosis in an immunocompetent person is extremely rare.
Keywords:
Cite the Article:
Sivakumarm P, Devy N, Vengatesh R. Extensively Disseminated Tuberculosis in an Immuno Competent Young Women Presenting as Isolated Optic Neuritis. Ann Clin Case Rep. 2016; 1: 1153.
Search Our Journal
Journal Indexed In