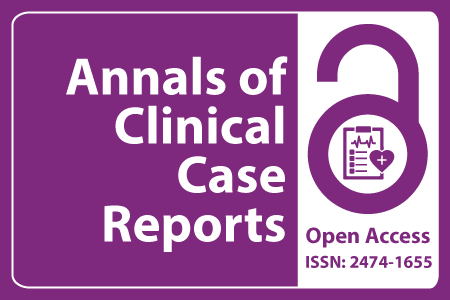 Journal Basic Info
Impact Factor: 1.809**
H-Index: 6
ISSN: 2474-1655
DOI: 10.25107/2474-1655
**Impact Factor calculated based on Google Scholar Citations. Please contact us for any more details.
Major Scope
Sleep Medicine and Disorders
Dentistry and Oral Biology
Physiology
Chronic Disease
Nephrology
Gastric Cancer
Otolaryngology
Psychiatry and Mental Health
Abstract
Hisatsugu Kurimoto, Toshikatu Mamada, Norihiko Nakata and Go Hayasaka
Department of Orthopedics, Teikyo University Hospital, Japan
*Correspondance to: Hisatsugu Kurimoto
PDF Full Text Case Report | Open Access
Abstract:
Background: Idiopathic spinal cord herniation (ISCH) was first reported in 1974 and is defined as a segment of spinal cord herniated through a ventral defect in the dura. Several reports have suggested the pathogenesis, but it remains unclear. We report a very rare case of ISCH incarcerated in a bone hole and suggest the pathogenesis was related to adhesions that resulted from a pre-existing continuous leakage of cerebrospinal fluid (CSF) created by the bone defect or that the dura was incarcerated in the pre-existing bone defect and adhesion between the dura and vertebra resulted in the secondary dural defect. A 77-year-old man presented with Brown- Séquardsyndrome below the T6 level. Magnetic resonance imaging (MRI) showed that the thoracic spinal cord was displaced ventrally and partially incarcerated into the vertebral body. There was no septum between the spinal cord and the dura mater. Intraoperatively, the dorsal dura mater was absent, and herniated spinal cord was identified after durotomy. After releasing the cord herniation, the hiatus and the spinal cord were reduced.Conclusions: The present case indicates the spinal cord herniation may have (1) been manufactured by incarceration into a bone defect created by the flow of CSF through a pre-existing anterior dural defect, (2) taken place after the incarceration of dura into the pre-existing bone defect, or (3) resulted from adhesion between the dura and vertebra bereave the dura secondarily could be the underlying pathogenesis of ISCH.
Keywords:
Idiopathic spinal cord herniation (ISCH); Lumbar spinal cord stenosis (LCS)
Cite the Article:
Kurimoto H, Mamada T, Nakata N, Hayasaka G. Idiopathic Spinal Cord Herniation Incarcerated into a Bone Hole: A Case Report and Review of the Literature. Ann Clin Case Rep. 2016; 1: 1098.
Search Our Journal
Journal Indexed In