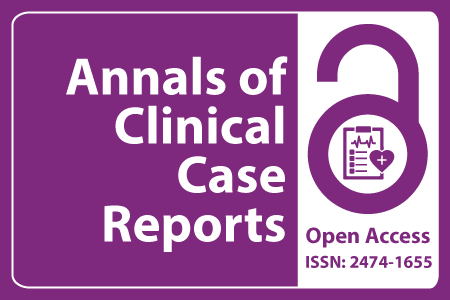 Journal Basic Info
Impact Factor: 1.809**
H-Index: 6
ISSN: 2474-1655
DOI: 10.25107/2474-1655
**Impact Factor calculated based on Google Scholar Citations. Please contact us for any more details.
Major Scope
Endoscopy
Anatomy
Renal Disease
Cardiology
Pulmonary Medicine
Biochemistry and Biostatistics
Chronic Disease
Nephrology
Abstract
Tahir H, Alkilani WZ, Gibb N, Ullah S and Vinod NR
Department of Internal Medicine, Temple University, USA
*Correspondance to: Hassan Tahir
PDF Full Text Case Report | Open Access
Abstract:
Diabetes Mellitus commonly presents as polyuria, polydipsia, fatigue and polyphagia, though patients presenting with acute complications at the time of diagnosis are not uncommon. Stroke and neuropathies are the most common neurological complications of diabetes. Movement disorder like chorea and hemiballismus are very rarely associated with diabetes mellitus. Primary care physicians should be aware of these rare and complicit presentations of diabetes. We present a case of nonketotic hyperglycemic hemiballismus (NHH) with no acute abnormality seen on MRI brain.
Keywords:
Hemiballismus; Hyperglycemia; Non-ketotic hemichorea hemiballismus
Cite the Article:
Tahir H, Alkilani WZ, Gibb N, Ullah S, Vinod NR. Hyperglycemia Induced Reversible Hemiballismus as the Main Presentation of Newly Diagnosed Diabetes Mellitus. Ann Clin Case Rep. 2016; 1: 1097.
Search Our Journal
Journal Indexed In