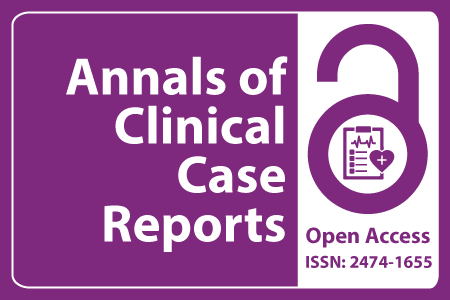 Journal Basic Info
Impact Factor: 1.809**
H-Index: 6
ISSN: 2474-1655
DOI: 10.25107/2474-1655
**Impact Factor calculated based on Google Scholar Citations. Please contact us for any more details.
Major Scope
Tuberculosis
Genetics
Nephrology
Emergency Medicine and Critical Care
Pharmacology and Therapeutics
Ophthalmology
Inflammation
Asthma
Abstract
Maiorana C, Pieroni S, Roncucci R, Poli PP and Beretta M
Oral Surgery, Fondazione IRCCS Cà Granda – Ospedale Maggiore Policlinico, Italy
Maxillofacial Surgery and Dentistry Unit, Fondazione IRCCS Cà Granda – Ospedale Maggiore Policlinico, Italy
*Correspondance to: Carlo Maiorana
PDF Full Text Case Report | Open Access
Abstract:
Background: Reconstruction of severely resorbed jaws requires different surgical procedures to restore the correct bone morphology. These procedures often involve the use of bone substitutes or the harvesting of autologous bone from a donor site. Autologous bone is still regarded as the "gold standard" for augmentation procedures because of its osteogenic potential, but this graft has limited availability and the surgical harvesting procedures can cause additional morbidity to the patient. Differently from heterologous bone or alloplatics substitutes, homologous bone has intrinsic osteoinduction properties in addition to osteoconductivity. Despite these benefits, the documented use of homologous block allografts in the treatment of alveolar ridge atrophy is limited in the literature. The purpose of this case report is to evaluate the suitability of deep-frozen allograft for ridge augmentation procedures in severely atrophic maxillae and to analyze the clinical success of dental implants inserted after grafting and prosthetic rehabilitation.Methods: A 50-years-old patient in general good health with a total superior edentulism and presenting a severe athrophic maxilla has been subjected, under general anesthesia, to ridge reconstruction with appositional homologous fresh frozen bone (FFB) block grafts pre-contoured onto a stereolithographic model. After 8 months, 6 rough-surface implants were placed and the fixation screws were removed. Implants were left unloaded while a total provisional prosthesis was delivered to the patient. After 6 months a new surgery was scheduled to obtain implant exposure and finally, 5 months later, the definitive overdenture prosthesis was completed.Results: A radiological and clinical follow-up evaluation was conducted once a year. After 4 years the patient is still in good condition and no complications were shown.Conclusion: The use of homologous FFB grafts present some advantages compared to other biomaterials such as osteoconductive and osteoinductive qualities, reduction of postoperative discomfort for the patient, graft availability and reduction of operating time. The author's experience support the hypothesis that fresh-frozen bone allografts can be successful as graft material for the treatment of important maxillary ridge defects.
Keywords:
Fresh frozen bone; Homologous block allografts; Atrophic maxillae
Cite the Article:
Maiorana C, Pieroni S, Roncucci R, Poli PP, Beretta M. Fresh Frozen Homologous Bone Graft: An Atrophic Maxilla Reconstruction. A Case Report. Ann Clin Case Rep. 2016; 1: 1077.
Search Our Journal
Journal Indexed In