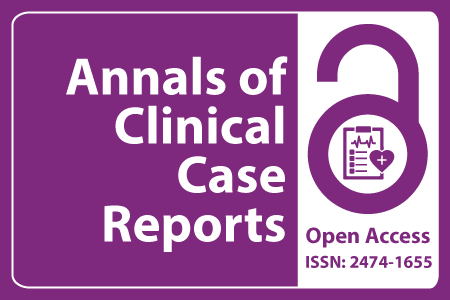 Journal Basic Info
Impact Factor: 1.809**
H-Index: 6
ISSN: 2474-1655
DOI: 10.25107/2474-1655
**Impact Factor calculated based on Google Scholar Citations. Please contact us for any more details.
Major Scope
Inflammation
Anesthesiology and Pain Medicine
Asthma
Cardiac Surgery
Breast Neoplasms
Chronic Disease
Sleep Medicine and Disorders
Signs and Symptoms-Clinical Findings
Abstract
Shalabh Rastogi, Soumick Ranjan Sahoo and Somdatta B Datta
Department of Ent, Tata Motors Hospital, Telco Colony, India
Department of Pathology, Tata Motors Hospital, India
*Correspondance to: Shalabh Rastogi
PDF Full Text Case Report | Open Access
Abstract:
Eosinophilic ulcer of Oral mucosa is a rare, self-limiting and benign lesion commonly involves tongue, lips, buccal mucosa, palate, gingival and floor of the mouth. Clinically it can be confused with malignant ulcer. We present the case of a 35-year-old male with a history of a painful ulcer on the right lateral side of his tongue treated surgically with excision biopsy. Histopathological examination showed feature suggestive of EUOM with no cellular atypia. The lesion showed full blown recurrence after excision, later healed itself with conservative management.
Keywords:
Cite the Article:
Rastogi S, Sahoo SR, Datta SB. Eosinophilic Ulcer of Oral Mucosa: A Case Report. Ann Clin Case Rep. 2016; 1: 1066.
Search Our Journal
Journal Indexed In