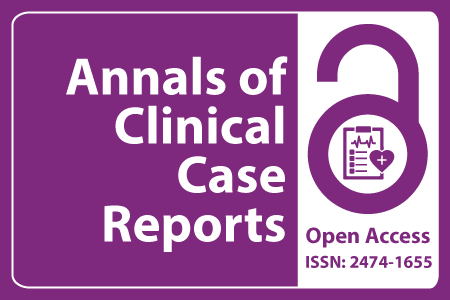 Journal Basic Info
Impact Factor: 1.809**
H-Index: 6
ISSN: 2474-1655
DOI: 10.25107/2474-1655
**Impact Factor calculated based on Google Scholar Citations. Please contact us for any more details.
Major Scope
Renal Disease
Tuberculosis
Orthopedics & Rheumatology
Nuclear Medicine
Anatomy
Palliative Care
Medical Radiography
Cardiovascular Medicine
Abstract
Oluwasomidotun Idowu, Tarak Desai and Anjum Gandhi
Good Hope Hospital, Birmingham, UK
Birmingham Children's Hospital, Birmingham, UK
*Correspondance to: Oluwasomidotun Idowu
PDF Full Text Case Report | Open Access
Abstract:
A term neonate was found to have a harsh ejection systolic murmur on routine examination. The murmur was heard loudest at the left sternal edge, radiating throughout the precordium. Despite being clinically well with normal pulses and saturations, an early echocardiogram was arranged as the murmur sounded pathological. Echocardiogram revealed moderate stenosis of the right ventricular outflow tract (RVOT). Repeat ECHO two weeks later showed dramatic increase in narrowing of the RVOT prompting urgent tertiary referral. Radiological investigations revealed a tumour within the anterior mediastinum compressing the RVOT. Excision of the tumour showed that it arose from within the myocardium. A histological diagnosis of cardiac fibroma was made. Primary paediatric cardiac tumours are extremely rare. Much of the information we know is derived from case reports. Here, we aim to add to that reservoir, and draw attention to a very uncommon cause of very a common sign (heart murmurs).
Keywords:
Cite the Article:
Idowu O, Desai T, Gandhi A. An Unusual Case of a Neonatal Heart Murmur (Cardiac Tumour Presenting as a Heart Murmur in a Neonate). Ann Clin Case Rep. 2016; 1: 1060.
Search Our Journal
Journal Indexed In