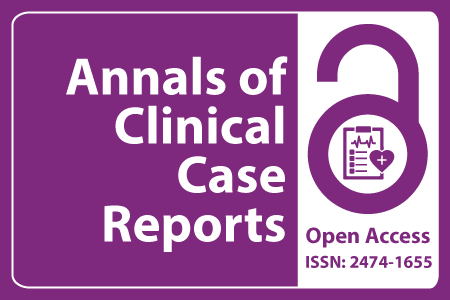 Journal Basic Info
Impact Factor: 1.809**
H-Index: 6
ISSN: 2474-1655
DOI: 10.25107/2474-1655
**Impact Factor calculated based on Google Scholar Citations. Please contact us for any more details.
Major Scope
Forensic and Legal Medicine
Hepatitis
Nutrition and Food Science
Palliative Care
Emergency Medicine and Critical Care
Cardiac Surgery
Nursing
Physiology
Abstract
García-García ME, Azorín DG, Almonacid JJ and Dolado AM
Neurology Department, Hospital Clínico San Carlos, Spain
*Correspondance to: María Eugenia García-García
PDF Full Text Case Report | Open Access
Abstract:
A 62-year-old female was admitted with a history of left sided headache, mild proptosis and left ocular redness occurring during the last weeks. A brain MRI showed findings suggesting a carotid fistula. The cerebral angiogram highlighted an indirect Barrow type D left carotid-cavernous fistula which was treated with embolization. The following day, the patient complained of left retro-orbital pain and loss of vision. The examination showed the following findings (in the left eye): mydriatic nonreactive pupil, vision loss, conjunctivalchemosis and an intraocular pressure of 33 mmHg. The new angiogram showed an almost complete closure of the fistula and the brain MRI demonstrated a choroidal detachment along the medial wall of the left ocular globe which provoked acute angle closure glaucoma. Considering that an early diagnosis and treatment are crucial to the prognosis, neuro-ophthalmologists should consider this entity in the differential diagnosis of a patient with worsening ocular symptoms after a carotid-cavernous fistula embolization
Keywords:
Carotid-Cavernous fistula; Choroidal detachment; Angle closure glaucoma; Embolization; Angiography cerebral
Cite the Article:
García-García ME, Azorín DG, Almonacid JJ, Dolado AM. Painful Blindness: A Diagnosis not to be Missed. Ann Clin Case Rep. 2016; 1: 1059.
Search Our Journal
Journal Indexed In