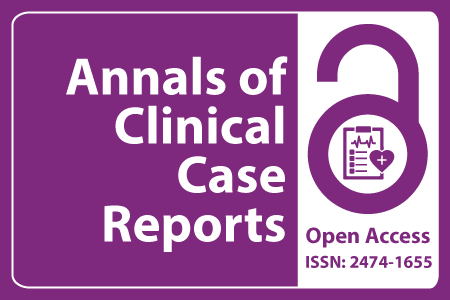 Journal Basic Info
Impact Factor: 1.809**
H-Index: 6
ISSN: 2474-1655
DOI: 10.25107/2474-1655
**Impact Factor calculated based on Google Scholar Citations. Please contact us for any more details.
Major Scope
Cardiac Surgery
Molecular Biology
Surgery Cases
Inflammation
Breast Neoplasms
Nuclear Medicine
Diabetology
Sports Medicine
Abstract
Fang LX1*, Ping F2*, Xiao YX3, Yu Z1, Zhanglin1, Hongmei W1, Zhangziyan1 and Qiong DF1
1Gastroenterology Unit, The People' Hospital of Ping Chang, China
2Department of Infectious Diseases, West China Hospital, Sichuan University, China
3Yongquan Street Community Health Service Center, China
*Correspondance to: Li Xiao Fang
PDF Full Text Research Article | Open Access
Abstract:
Objectives: To control H. pylori infection by changing the traditional shared meal pattern. Study Design: Retrospective study H. pylori infection in the past decade. Methods: This study analyzed the correlation between H. pylori control and the cognition or the financial condition by reviewing the change of catering patterns and H. pylori infection in the past decade. All of the 7,300 patients came from the outpatient and inpatient ward of Gastroenterology Department of First People's Hospital of Chengdu from January 2011 to December 2020. The study included two parts: The information about the H. pylori infection and the information regarding the treatment after infection and the adopting preventive measures. In the logistic regression analysis by stepwise approach, we analyzed the correlation between the Adopting Preventive Measures (APM) and the education or the economic income or the age or the residence in this study. Results: Many people have realized the harm of H. pylori with enhancing education and income; they would break the traditional way of eating together and adopt the H. pylori preventive measures. Conclusion: The cognition and the financial condition were the very important factors for H. pylori control.
Keywords:
The harm of dining together; Adopt Preventive Measures (APM); H. pylori; Prevention; Control
Cite the Article:
Fang LX, Ping F, Xiao YX, Yu Z, Zhanglin, Hongmei W, et al. The Harm of Dining Together Should not be Ignored for H. Pylori Prevention and Control. Ann Clin Case Rep. 2023; 8: 2517..
Search Our Journal
Journal Indexed In