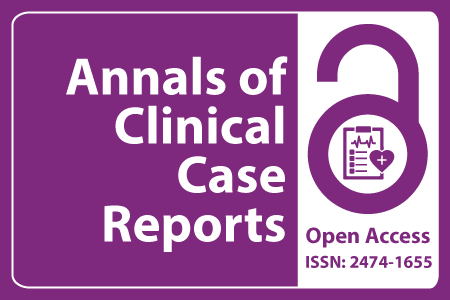 Journal Basic Info
Impact Factor: 1.809**
H-Index: 6
ISSN: 2474-1655
DOI: 10.25107/2474-1655
**Impact Factor calculated based on Google Scholar Citations. Please contact us for any more details.
Major Scope
Cardiac Surgery
Ophthalmology
Sexual Health
Lung Cancer
Signs and Symptoms-Clinical Findings
Renal Disease
Pharmacology and Therapeutics
Hepatitis
Abstract
Abbasvandi F1,2,3#, Miripour ZS3,4#, Mahdavi R3, Mansouri S4, Jahanbakhsh F5, Yousefpour N3, Ataee H3, Mehrvarz S3, Hajighasemi F3, Parniani M1, Hoseinpour P1,3,6, Aghaee P3, Tayyebi M1, Abbasi H1, Abbasvandi N7, Dadgari S1, Shojaeian F2, Hashemi MO2, Akbari A2, Akbari ME2* and Abdolahad M3,4,8*#
1Department of ATMP, Breast Cancer Research Center, Motamed Cancer Institute, ACECR, Iran
2Cancer Research Center, Shahid Beheshti University of Medical Sciences, Iran
3Nano Bio Electronic Devices Lab, Cancer Electronics Research Group, School of Electrical and Computer Engineering, College of Engineering, University of Tehran, Iran
4UT&TUMS Cancer Electronics Research Center, Iran
5Laser and Plasma Research Institute, Shahid Beheshti University, Iran
6SEPAS Pathology Lab, Iran
7Department of Physics and Astronomy, University of Waterloo, Canada
8Cancer Institute, Imam Khomeini Hospital, Tehran University of Medical Sciences, Iran
#These authors contributed equally to this work
*Correspondance to: Mohammad Abdolahad
PDF Full Text Research Article | Open Access
Abstract:
Aim: Electrochemical Therapy (EChT) is a well-known low-side effect method for destroying inoperable superficial solid tumors. However, incomplete remission is one of its main limitations in clinical usage. In the present study, we administrated EChT guided by impedance spectroscopy in either non-operable or chemo/radioresistant breast cancer patients. Methods: We previously introduced this method in mouse models. This paper conducted a pilot and non-randomized clinical study on 16 women with inoperable and resistant breast cancer tumors to conventional methods (chemo/radiotherapy) from March 2020 to July 2021. To improve the pathological response of EChT, we applied real-time impedance recording by probing the whole treated tumor and finding non-destructed lesions. EChT would treat those tumoral lesions immediately after detection. Observations: Using EChT in non-operable breast cancer converts them to an operable state. In addition, real-time impedance recording during EChT helped us find more than 30 locations of remaining tumors that were approved based on a biopsy. This new approach of impedance-guided EChT may help physicians apply electrochemical tumor destruction more precisely with lower amounts of transmitted electrical charges. Conclusion: This method showed an average treatment efficiency of 80.5 ± 18.7, with the lowest and highest values of 45 and 100%, respectively. After treatment, the average tumor size has significantly decreased, with a p-value of 0.003, indicating a strong positive response to the treatment. So, this method may shed new light on administrating EChT as a helpful complementary method for treating solid tumors.
Keywords:
Electrochemical; Electrolysis; Electroosmosis; Pathological complete responses; Treatment efficacy
Cite the Article:
Abbasvandi F, Miripour ZS, Mahdavi R, Mansouri S, Jahanbakhsh F, Yousefpour N, et al. Targeted Electrochemical Tumor Therapy by Real-Time Detection and Treatment Probes in Females with Inoperable Chemo/Radioresistant Breast Cancer; A Human Model Study. Ann Clin Case Rep. 2023; 8: 2514..
Search Our Journal
Journal Indexed In