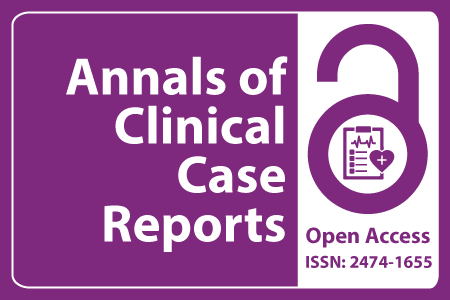 Journal Basic Info
Impact Factor: 1.809**
H-Index: 6
ISSN: 2474-1655
DOI: 10.25107/2474-1655
**Impact Factor calculated based on Google Scholar Citations. Please contact us for any more details.
Major Scope
Surgery Cases
Renal Disease
Depression
Otolaryngology
Neurology
Medical Radiography
Trauma
Cardiovascular Medicine
Abstract
Zhang Z1, Zhang X2, Yang W2 and Wang Z2*
1Wuhu Integrated Traditional Chinese and Western Medicine Hospital, China
2Department of Neurosurgery, Inner Mongolia Autonomous Region People's Hospital, China
*Correspondance to: Zhong Wang
PDF Full Text Research Article | Open Access
Abstract:
Background: Whether Hypertensive Brainstem Hemorrhage (HBSH) should be managed conservatively or surgically removed remains controversial. This study describes six surgically treated HBSH cases and the ability of surgical treatment to improve postoperative functional outcomes. Methods: 6 patients of HBSH (Hematoma volume ≥ 3 ml or hematoma transverse diameter ≥ 2 cm) who have taken the neuroendoscopy-assisted microscopic hematoma evacuation were included between January 2018 and December 2021. All 6 patients had hypertensive pontine hemorrhage, of which 1 case had a small amount of medullary hemorrhage and 1 case had a small amount of midbrain hemorrhage. All patients underwent surgery using a subtemporal approach. We analyzed preoperative and postoperative functional outcomes and modified Rankin Scale scores 1 to 6 months after discharge. Results: Except for 1 patient who died of central respiratory and circulatory failure 1 month after operation, the rest of the patients improved in terms of disturbance of consciousness, spontaneous breathing, and modified Rankin Scale score. Conclusion: Because of the good results with these 5 patients with PBH, this surgical strategy could serve as a surgical treatment for HBSH. We hope to gather more evidence by increasing the number of patients
Keywords:
Microscopic hematoma evacuation; Hypertension; Brainstem hemorrhage
Cite the Article:
Zhang Z, Zhang X, Yang W, Wang Z. The Neuroendoscopy-Assisted Microscopic Hematoma Evacuation in the Treatment of Hypertensive Brainstem Hemorrhage. Ann Clin Case Rep. 2023; 8: 2511.
Search Our Journal
Journal Indexed In