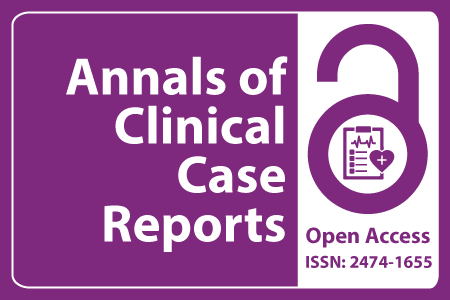 Journal Basic Info
Impact Factor: 1.809**
H-Index: 6
ISSN: 2474-1655
DOI: 10.25107/2474-1655
**Impact Factor calculated based on Google Scholar Citations. Please contact us for any more details.
Major Scope
Psychiatry and Mental Health
Geriatric Medicine
Palliative Care
Radiology Cases
Pathology
Gastric Cancer
Cancer Clinic
Breast Neoplasms
Abstract
Dominguez M1*, Luz Maestre M1, Taurón M2, Pedro Li CH3, Millán X3 and Koller T1
1Department of Anesthesiology and Critical Care, Hospital de la Santa Creu i Sant Pau, Barcelona, Spain
2Department of Cardiac Surgery, Hospital Sant Pau i Santa Creu, Barcelona, Spain
3Department of Cardiology, Interventional Cardiology Unit, Hospital Sant Pau i Santa Creu, Barcelona, Spain
*Correspondance to: Miriam Dominguez Tenreiro
PDF Full Text Case Report | Open Access
Abstract:
Patients undergoing LVAD placement should be screened and treated for PFO during initial LVAD implantation to avoid right-to-left atrial shunt and related severe post-procedure complications. However, diagnosis before Cardiopulmonary Bypass (CPB) can be challenging. A provocative procedure, such as a Valsalva Maneuver (VM), that temporarily inverts the pressure gradient between both atria, allowing a right-to-left shunt with passage of contrast material or color flow through the PFO, is necessary for diagnostic purposes. In patients with increased Left Atrial Pressure (LAP), i.e., those with Left Ventricle Failure (LVF), methods based in VM may be falsely negative as pressure gradient may hardly be reversed. This was probably the case of our patient, whose pulmonary capillary wedge pressure was 25 mmHg. Transesophageal Echocardiography (TEE) is less accurate for PFO detection in the setting of the population undergoing LVAD placement. Diagnosis of PFO in patients with LVF may be only made reliably by TEE after LVAD activation. We present the case of a 73-year-old man in which HeartMate III LVAD implantation, via left lateral thoracotomy, was decided as destination therapy. The intraoperative TEE performed prior to CPB showed no evidence of PFO. Bubble test with agitated dextrose after release of Valsalva maneuver was negative. First attempt to disconnect from CPB was unsuccessful due to refractory severe hypoxemia and progressive hemodynamic instability. TEE revealed a severe atrial right-toleft shunt previously absent. The patient was treated for an emergent PFO percutaneous closure, with resolution of hypoxemia.
Keywords:
Cite the Article:
Dominguez M, Luz Maestre M, Taurón M, Pedro Li CH, Millán X, Koller T. Patent Foramen Ovale Percutaneous Closure for Refractory Hypoxemia after Heartmate III Left Ventricular Device Implantation. Ann Clin Case Rep. 2023; 8: 2509..
Search Our Journal
Journal Indexed In