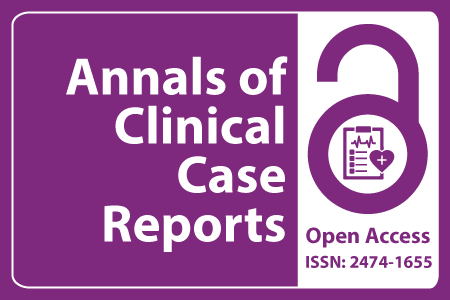 Journal Basic Info
Impact Factor: 1.809**
H-Index: 6
ISSN: 2474-1655
DOI: 10.25107/2474-1655
**Impact Factor calculated based on Google Scholar Citations. Please contact us for any more details.
Major Scope
Neurology
Hepatitis
Respiratory Medicine
Sports Medicine
Renal Disease
Cardiac Surgery
Nursing
Medical Radiography
Abstract
ManKe, Wang XM, Fan P, Ding YT and Zhang Y*
Department of Neurology, The First Affiliated Hospital, Jinan University, China
PDF Full Text Case Report | Open Access
Abstract:
Background: Cerebral Autosomal Dominant Arteriopathy with Subcortical Infarcts and Leukoencephalopathy (CADASIL) is an autosomal dominant hereditary disease of cerebral small vessels. It is the most frequent heritable disease that causes stroke and vascular dementia. In China, a significant number of patients exhibit the c.1630C>T (p.Arg544Cys) mutation, displaying hallmark symptoms such as migraine with aura, Transient Ischemic Attacks (TIA), ischemic stroke, intracranial hemorrhage, cognitive impairment, and psychiatric disturbance. However, Parkinsonism as an early symptom is scarcely documented among CADASIL patients. Case Report: We describe a 65-year-old male diagnosed with parkinsonism who was subsequently identified as having CADASIL with a c.1630C>T (p. Arg544Cys) mutation located in exon 11 of the NOTCH3 gene. His primary symptoms included progressive gait instability and rigidity. Head MRI revealed white matter hyperintensities in the bilateral periventricular and semiovale regions. FDOPA-PET scans indicated normal bilateral striatal FDOPA uptake. Conclusion: Parkinsonism might be a novel onset symptom in CADASIL patients with the c.1630C>T (p.Arg544Cys) mutation. Clinicians need to investigate thoroughly when encountering parkinsonism to possibly detect CADASIL.
Keywords:
CADASIL; Parkinsonism; NOTCH3 gene
Cite the Article:
ManKe, Wang XM, Fan P, Ding YT, Zhang Y. R544C NOTCH3 Mutation in a CADASIL Patient with Parkinsonism: A Case Report. Ann Clin Case Rep. 2023; 8: 2508..
Search Our Journal
Journal Indexed In