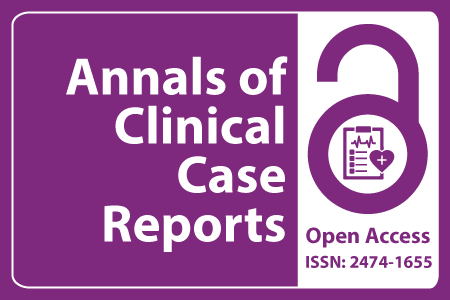 Journal Basic Info
Impact Factor: 1.809**
H-Index: 6
ISSN: 2474-1655
DOI: 10.25107/2474-1655
**Impact Factor calculated based on Google Scholar Citations. Please contact us for any more details.
Major Scope
Anesthesiology and Pain Medicine
Tuberculosis
Hepatitis
Physiology
Medical Radiography
Nuclear Medicine
Hematology
Child Birth
Abstract
Feng B, Liu L, Yang L and Chen L*
Department of Cardiology, Shandong Provincial Hospital Affiliated to Shandong First Medical University, China
*Correspondance to: Liming Chen
PDF Full Text Case Report | Open Access
Abstract:
Background: Cardiac tumor is a rare heart condition with complex clinical manifestations and a lack of specificity. A lot of studies have been conducted on cardiac metastases. Cardiac tumors can be categorized as primary or secondary depending on the origins of tumors. Secondary tumors from 20- to 40-fold are more common than primary tumors. Although primary cardiac tumor has been extensively studied for decades, there's a lack of in-depth researches on primary melanoma of the heart in academic domain. This medical report focuses on cardiac primary melanoma and further illustrates the association between cardiac tumors and melanoma. Case Report: A 60-year-old female patient was admitted to emergency room of out hospital. She featured central nervous system embolism with stroke as the primary symptom accompanied with multiple systemic lymph node and bone metastases. The neurosomatic symptoms stems doubtedly from tumor embolus loss in the left ventricular after examination by systematic lymph node ultrasound, head MRI, cardiac MRI, echocardiography, and systemic PET-CT. Besides, no previous cardiac diseases were reported. Finally, it was pathologically confirmed as primary malignant melanoma of the heart. Conclusion: Since tumors in the heart often shows symptoms reminiscent of many other heart diseases such as heart failure, arrhythmia and other nonspecific symptoms. It is rather challenging to differentiate cardiac tumors in clinic diagnosis. A multidisciplinary team of specialists from neurology, hematology, cardiology, oncology, and dermatology participated and coordinated in researching this case. This report is expected to add additional value to existing literature.
Keywords:
Cardiac tumors; Neurologic symptoms; Primary tumors; Melanoma; Malignant
Cite the Article:
Feng B, Liu L, Yang L, Chen L. A Case Report of the Cardiac Primary Tumors of Melanoma Originating. Ann Clin Case Rep. 2023; 8: 2507..
Search Our Journal
Journal Indexed In