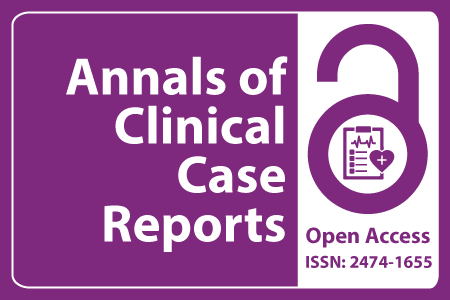 Journal Basic Info
Impact Factor: 1.809**
H-Index: 6
ISSN: 2474-1655
DOI: 10.25107/2474-1655
**Impact Factor calculated based on Google Scholar Citations. Please contact us for any more details.
Major Scope
Pediatrics
Renal Disease
Nursing
Cardiology
Vascular Medicine
Oncology Cases
Nuclear Medicine
Allergy & Immunology
Abstract
Nasso G1*, Chieppa D2, Vignaroli W3, Larosa C2, Bonifazi R1, Bartolomucci F2, De Rosis MG4, Zingaro M2, Piscitelli L2, Robles G2 and Speziale G1,3
1Department of Cardiovascular Surgery, GVM Care & Research, Anthea Hospital, Italy
2Ospedale Bonomo ANDRIA, Azienda Sanitaria BAT, Italy
3Department of Cardiovascular Surgery, GVM Care & Research, San Carlo di Nancy, Italy
4Azienda Sanitaria Bari, Italy
*Correspondance to: Giuseppe Nasso
PDF Full Text Case Study | Open Access
Abstract:
Heart and pericardium metastases are very rare, but the incidence is greater than primary cardiac tumors. We present an uncommon case of a 73-year-old woman with diagnosis of breast cancer with lung metastasis came to our attention for an inferior STEMI. After treating the coronary disease, we diagnosed cardiac metastasis with contrast echocardiogram and MRI. Although rare, cardiac metastasis can occur and should always be considered in patients with a previous diagnosis of cancer.
Keywords:
Cite the Article:
Nasso G, Chieppa D, Vignaroli W, Larosa C, Bonifazi R, Bartolomucci F, et al. A Very Rare Case of Cardiac Metastasis due to Breast Cancer. Ann Clin Case Rep. 2023; 8: 2506..
Search Our Journal
Journal Indexed In