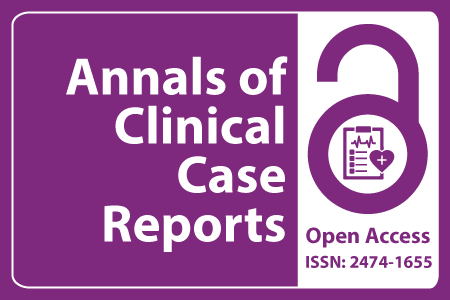 Journal Basic Info
Impact Factor: 1.809**
H-Index: 6
ISSN: 2474-1655
DOI: 10.25107/2474-1655
**Impact Factor calculated based on Google Scholar Citations. Please contact us for any more details.
Major Scope
Anesthesiology and Pain Medicine
Urology Cases
Nursing
Epidemiology
Orthopedics & Rheumatology
Lung Cancer
Breast Neoplasms
Diabetology
Abstract
Mori I, Tangiku M, Fujioka K, Fuwa M, Tani H, Maeda A, Yuto O and Ishizuka T*
Center for General Internal Medicine and Rheumatology, Gifu Municipal Hospital, Japan
*Correspondance to: Tatsuo Ishizuka
PDF Full Text Research Article | Open Access
Abstract:
SGLT-2 inhibitors (SGLT-2i) have shown that an inhibition of sodium glucose cotransporter-2 in the renal tubule results in an excretion of urinary glucose and Na. The purpose of this study is to examine alterations of Plasma Renin Activity (PRA) and Aldosterone Concentration (PAC) after treatment with SGLT-2 inhibitor in Type 2 Diabetes mellitus (T2D). We measured PRA and PAC after resting at supine position for 30 min in 18 T2D patients (age 68 ± 18 years old, male: female = 12:6) after treatment with SGLT-2 inhibitors (tofogliflozin: 9 cases, empagliflozin: 4 cases, canagliflozin: 4 cases dapagliflozin: 1 case) for more than 1 months, and also selected as control 18 non-diabetic patients adjusted for age and sex from 2014 to 2016. Moreover, we could measure each metabolic parameters such as blood glucose, HbA1c, serum lipids level, urinary Na/creatinine and blood pressure, and PRA and PAC before and after treatment with SGLT-2 inhibitors (SGLT-2i) for 1-month in 7 T2D patients. We analyzed these results with paired and unpaired t test using JMP12.2.0. SGLT-2i significantly increased PRA and PAC levels compared with control as follows; PRA in control group and SGLT-2i group 0.9 ± 0.5 ng/ml/h and 5.8 ± 8.9 ng/ml/h, p<0.04, PAC in control group and SGLT-2i group 72 ± 36 pg/ml, 99 ± 44 pg/ml and p<0.05. Moreover, when we examined each metabolic parameter before and after treatment with SGLT-2i for 1-month in 7 T2D patients, each body weight, blood pressure, and HbA1c was significantly decreased compared with before treatment in 6 T2D patients (p<0.04). PRA value after treatment with SGLT-2i was significantly increased compared with before (before 3.25 ± 3.13, after 5.98 ± 4.78, p<0.05), but not PAC. Moreover, correlation between the alterations of PRA and PAC and urinary Na/creatinine and hematocrit were measured. Alterations of PRA tend to be correlated with PAC (r=0.73) and alteration of PAC correlated with that of hematocrit (r=0.736), respectively. SGLT-2i increases urinary sodium excretion, which affects macula densa in juxta-glomerular apparatus, and finally stimulates secretion of renin, but the alteration of aldosterone and hematocrit was correlated. SGLT-2i-induced increases in urinary sodium excretion affect stimulation of renin secretion and SGLT-2i-induced increase in urinary glucose excretion may affect on osmotic diuresis and finally aldosterone secretion which may act sodium reabsorption.
Keywords:
Cite the Article:
Mori I, Tangiku M, Fujioka K, Fuwa M, Tani H, Maeda A, et al. The Effects of Sodium-Glucose Cotransporter 2 (SGLT-2) Inhibitors on the Alterations of Plasma Renin Activity and Aldosterone Concentration in Type 2 Diabetes Mellitus. Ann Clin Case Rep. 2023; 8: 2503..
Search Our Journal
Journal Indexed In