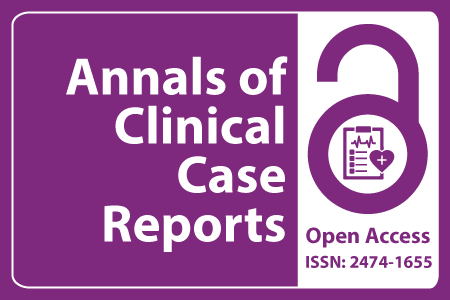 Journal Basic Info
Impact Factor: 1.809**
H-Index: 6
ISSN: 2474-1655
DOI: 10.25107/2474-1655
**Impact Factor calculated based on Google Scholar Citations. Please contact us for any more details.
Major Scope
Genetics
Orthopedics & Rheumatology
Nuclear Medicine
Nephrology
Psychiatry and Mental Health
Depression
Veterinary Sciences
Pneumonia
Abstract
Jafarzadeh J1, Tavakoli M2, Zabihzadeh A3, Omran SM4, Bayani M4, Javanian M4, Haghan Ii5, Abastabar M5, Bach H6* and Armaki MT4*
1Department of Medical Mycology and Parasitology, School of Medicine, Babol University of Medical Sciences, Iran
2Departments of Mycology, Tarbiat Modares University, Tehran, Iran
3Babol University of Medical Sciences, Babol, Iran
4Infectious Diseases and Tropical Medicine Research Center, Health Research Institute, Babol University of Medical Sciences, Iran
5Invasive Fungi Research Center, Communicable Diseases Institute, Mazandaran University of Medical Sciences, Iran
6Division of Infectious Diseases, University of British Columbia, Canada
*Correspondance to: Horacio Bach
PDF Full Text Case Series | Open Access
Abstract:
Mucormycosis is an aggressive, opportunistic fungal infection that has emerged as a possible complication of COVID-19. Invasive fungal infections cause significant disability, mortality, and increased cost of care in patients with disease states causing underlying immunosuppression. We report six cases of patients with diabetes diagnosed with rhino-orbital mucormycosis after COVID-19 treatment with corticosteroids. The diagnosis of mucormycosis was performed by radiologic findings and histopathological, microbiological, and molecular evidence. Admitted patients received systemic antifungal therapy with liposomal amphotericin B and extensive surgical treatment. Out of six patients, one patient died, and the others recovered, of whom one patient lost her vision in one eye. Steroid use, diabetes, and the broad use of antibiotics were considered the main risk factors.
Keywords:
Mucormycosis; Mucorales; Diabetes; COVID-19; Antifungal; Steroid
Cite the Article:
Jafarzadeh J, Tavakoli M, Zabihzadeh A, Omran SM, Bayani M, Javanian M, et al. Rhino-Orbital Mucormycosis in Patients with Diabetes Infected with COVID-19 in Babol, Iran: Report of Six Cases. Ann Clin Case Rep. 2023; 8: 2502..
Search Our Journal
Journal Indexed In