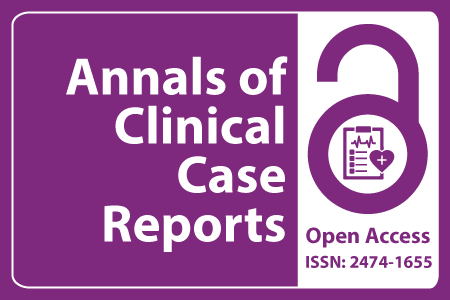 Journal Basic Info
Impact Factor: 1.809**
H-Index: 6
ISSN: 2474-1655
DOI: 10.25107/2474-1655
**Impact Factor calculated based on Google Scholar Citations. Please contact us for any more details.
Major Scope
Forensic and Legal Medicine
ENT
Endocrinology
Hepatitis
Pathology
Ophthalmology
Cardiology
Genetics
Abstract
Jani Y1*, Paparisto S1, Bara P1, Haxhirexha K2, Pocesta B3, Rexhepi A2, Xhunga S4, Serani A4, Ferati F2, Zeqiri A5 and Kamberi A6
1Medical Sciences, Luarasi University, Albania
2Department of Medicine, University of Tetova, North Macedonia
3Department of Cardiology, "Ss Kiril and Metodij" University, North Macedoni
4Department of Cardiology, Medical Center Durres, Albania
5Department of Internal Medicine, General Hospital "DR Ferit Murat" Gostivar, North Macedonia
6Department of Cardiology, M. Teresa Tirana, Albania
*Correspondance to: Ylber Jani
PDF Full Text Research Article | Open Access
Abstract:
Background: Approximately 50% of patients undergoing cardioversion usually present with recurrence of AF within 3 to 6 months of cardioversion despite ongoing Antiarrhythmic Treatment (AAD). Inflammation have been involved in the pathogenesis of both Metabolic Syndrome (MS) and Atrial Fibrillation (AF). Many evidences indicated that inflammatory changes are essential for recurrence of AF. Therefore, identifying patients at high risk of AF recurrence remains challenging. Objective: We tested hypothesis: Increased CRP levels are associated with greater risk of AF recurrence after PCV. Methods: We conducted a multicenter observational cross-sectional study. Recruited were 215 consecutive adult participants (≥ 18 and <65 years of age), with MS and symptomatic AF (paroxysmal and persistent), attempted at 6 general cardiology Health Care Clinics, who underwent Pharmacologic Cardioversion (PCV), during 1 calendar year follow-up period, stratified in two group according to CRP levels, (105 participants (50 females and 55 males) with level of CRP ≥ 3 mg/l, and 110 (58 females and 52 males) with level of CRP <3 mg/l). Recurrence of AF, during follow-up period was defined as the study end-point. Results: After the follow-up of 1.0 years, only (31.8%) of patients with MS and CRP levels above the cut-off of 3 mg/l, remain in sinus rhythm, compared to (64.7%) of patient with MS and CRP levels below the cut-off of 3 mg/l (p=0.002). Conclusion: CRP an easily determined marker in everyday clinical practice may provide significant prognostic information regarding sinus rhythm maintenance and could be useful for predicting recurrence of AF after successful pharmacologic cardioversion in clinical practice.
Keywords:
CRP levels; Inflammation; Metabolic Syndrome; Atrial Fibrillation
Cite the Article:
Jani Y, Paparisto S, Bara P, Haxhirexha K, Pocesta B, Rexhepi A, et al. Use of C-Reactive Protein for Prediction of Sinus Rhythm Maintenance after Pharmacologic Cardioversion in Patients with Metabolic Syndrome. Ann Clin Case Rep. 2023; 8: 2497.
Search Our Journal
Journal Indexed In