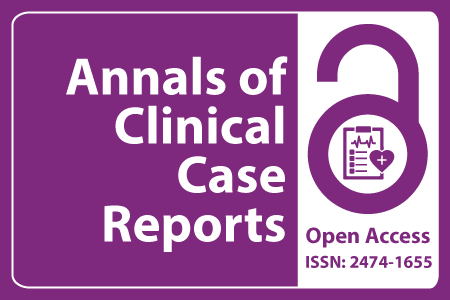 Journal Basic Info
Impact Factor: 1.809**
H-Index: 6
ISSN: 2474-1655
DOI: 10.25107/2474-1655
**Impact Factor calculated based on Google Scholar Citations. Please contact us for any more details.
Major Scope
Palliative Care
Emergency Medicine and Critical Care
Signs and Symptoms-Clinical Findings
Cardiovascular Medicine
Medical Radiography
Asthma
Lung Cancer
Hepatology
Abstract
Xia X1, Du W2, Xie Y3 and Gou Q1*
1Department of Radiation Oncology, Cancer Center, West China Hospital, Sichuan University, China
2Department of Biotherapy, Cancer Center, West China Hospital, Sichuan University, China
3Department of Medical Oncology, Cancer Center, West China Hospital, Sichuan University, China
*Correspondance to: Qiheng Gou,
PDF Full Text Research Article | Open Access
Abstract:
The Fibroblast Growth Factor Receptor (FGFR) signaling pathway is closely related to the development of various biological processes. It has been found that dysregulation of FGFR signaling leads to cell proliferation, migration, angiogenesis, and immune evasion, all of which contribute to tumor occurrence and development. Tumor precision therapy is targeted treatment based on the driver gene. FGFR represents a novel and promising therapeutic target for tumor treatment in precision medicine. FGFR aberrations exist in a variety of tumors. By applying Next-Generation Sequencing (NGS), it is now possible to identify patients who are candidates for therapies targeting FGFR. Current evidence suggests that FGFR Tyrosine Kinase Inhibitors (TKIs) have demonstrated benefits for certain types of cancer patients and are approved by the FDA for the treatment of FGFRdysregulated cancers. Although FGFR-TKIs have shown promise, they have encountered several problems, including acquired resistance and side effects. In this article, we will focus on FGFRTKIs and their role in treating cancers with altered FGFRs, as well as summarize the challenges and solutions involved in their use.
Keywords:
FGFR; Signal pathway; Targeted therapy; FGFR inhibitors; Acquired resistance
Cite the Article:
Xia X, Du W, Xie Y, Gou Q. The Efficacy and Safety of FGFR-Selective Inhibitors for Cancer Patients. Ann Clin Case Rep. 2023; 8: 2464..
Search Our Journal
Journal Indexed In