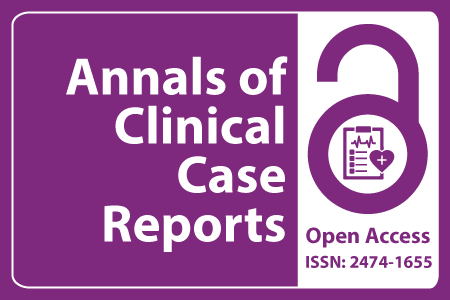 Journal Basic Info
Impact Factor: 1.809**
H-Index: 6
ISSN: 2474-1655
DOI: 10.25107/2474-1655
**Impact Factor calculated based on Google Scholar Citations. Please contact us for any more details.
Major Scope
Hepatology
Cardiac Surgery
Respiratory Medicine
Asthma
Hepatitis
Cardio-Thoracic Surgery
Allergy & Immunology
Neurology
Abstract
Euxu Xie1, Xuelian Gu2, Chen Ma1, Li Guo1, Man Li1 and Yuefeng Du1*
1Department of Urology, The First Affiliated Hospital of Xi'an Jiaotong University, P.R. China 2The First School of Clinical Medicine, Lanzhou University, P.R. China
*Correspondance to: Yuefeng Du
PDF Full Text Research Article | Open Access
Abstract:
Objective: To develop and validate a nomogram for predicting bladder calculi risk in patients with Benign Prostatic Hyperplasia (BPH). Methods: A total of 368 patients who underwent Transurethral Resection of the Prostate (TURP) and had histologically proven BPH from January 2018 to January 2021 were retrospectively collected. Eligible patients were randomly assigned to the training and validation datasets. Least Absolute Shrinkage and Selection Operator (LASSO) regression was used to select the optimal risk factors. A prediction model was established based on the selected characteristics. The performance of the nomogram was assessed by calibration plots and the Area under the Receiver Operating Characteristic curve (AUROC). Furthermore, Decision Curve Analysis (DCA) was used to determine the net benefit rate of the nomogram. Results: Among 368 patients who met the inclusion criteria, older age, a history of diabetes and hyperuricemia, longer intravesical Prostatic Protrusion (IPP) and larger Prostatic Urethral Angulation (PUA) were independent risk factors for bladder calculi in patients with BPH. These factors were used to develop a nomogram, which had a good identification ability in predicting the risk of bladder calculi in patients, with AUROCs of 0.911 (95% CI: 0.876–0.945) in the training set and 0.884 (95% CI: 0.820–0.948) in the validation set. The calibration plot showed that the model had good calibration. Moreover, DCA indicated that the model had a good clinical benefit. Conclusion: We developed and internally validated the first nomogram to date to help physicians assess the risk of bladder calculi in patients with BPH, which may help physicians improve individual interventions and make better clinical decisions.
Keywords:
Bladder calculi; Benign prostatic hyperplasia; Risk factors; Nomogram; Decision curve analysis
Cite the Article:
Xie E, Gu X, Ma C, Guo L, Li M, Du Y. Development and Validation of a Nomogram for Predicting Bladder Calculi Risk in Patients with Benign Prostatic Hyperplasia. Ann Clin Case Rep. 2021; 6: 2050..
Search Our Journal
Journal Indexed In