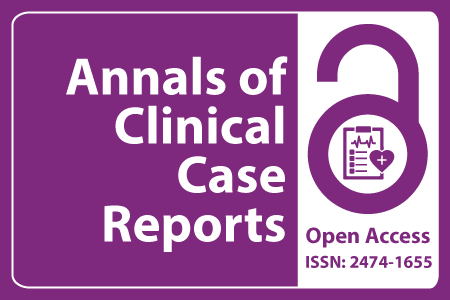 Journal Basic Info
Impact Factor: 1.809**
H-Index: 6
ISSN: 2474-1655
DOI: 10.25107/2474-1655
**Impact Factor calculated based on Google Scholar Citations. Please contact us for any more details.
Major Scope
Emergency Medicine and Critical Care
Family Medicine and Public Health
Dentistry and Oral Biology
Hepatitis
Gastroenterology
Nephrology
Genetics
Pharmacology and Therapeutics
Abstract
Rodríguez-Salazar MA1,2, Morales-Álvarez PR1,3, Zavala-García G4, León-Laredo RA2, Flores- Peralta JH3, Singer-de-la-Garza J3, Bautista-Pérez-Gavilán A1,3, Proaño-Bernal L1,3 and Alexanderson-Rosas E1,3*
1Department of Nuclear Cardiology, Instituto Nacional de Cardiología "Ignacio Chávez", Mexico
2Department of Health Sciences, Universidad Anáhuac México, Mexico
3Department of Medicine, Universidad Nacional Autónoma de México, Mexico
4Department of Electrophysiology, Instituto Nacional de Cardiología "Ignacio Chávez", Mexico
*Correspondance to: Erick Alexanderson-Rosas
PDF Full Text Case Report | Open Access
Abstract:
Brugada Syndrome (BrS) is a channelopathy classified as a primary electrical disorder that has been a subject of study in the past three decades because of its association with cases of Sudden Cardiac Death (SCD) in young, asymptomatic, and apparently healthy patients. The typical manifestations are syncope and cardiac arrest accompanied by characteristic electrocardiographic patterns. In the latest advances to understand this syndrome, it has been identified genes and multiple mutations that have allowed the elaboration of hypotheses related to repolarization and depolarization which aim to explain the physiopathological mechanisms. In this article, a case of a 32-year-old man with no history of cardiovascular disease who debuted with syncope and electrocardiographic changes in the right precordial leads suggestive of type II and type I Brugada pattern (after ajmaline test), is presented. Also, a review of the literature is carried out in terms of definition, classification, pathophysiology, genetics, prognosis and treatment for this entity.
Keywords:
Brugada syndrome; Sudden cardiac death; Channelopathies; Ventricular fibrillation
Cite the Article:
Rodríguez-Salazar MA, MoralesÁlvarez PR, Zavala-García G, León-Laredo RA, Flores-Peralta JH, Singer-de-la-Garza J, et al. A Typical, Relapsing Case of Brugada Syndrome. Ann Clin Case Rep. 2023; 8: 2462..
Search Our Journal
Journal Indexed In