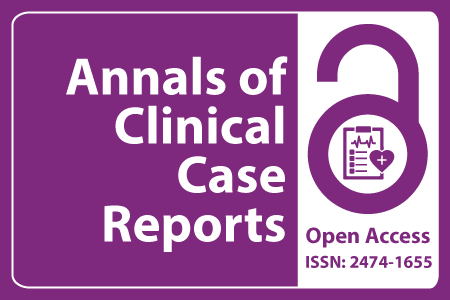 Journal Basic Info
Impact Factor: 1.809**
H-Index: 6
ISSN: 2474-1655
DOI: 10.25107/2474-1655
**Impact Factor calculated based on Google Scholar Citations. Please contact us for any more details.
Major Scope
Infectious Disease
Ophthalmology
Depression
Cancer Clinic
Physical Medicine & Rehabilitation
Biochemistry and Biostatistics
Pediatrics
Signs and Symptoms-Clinical Findings
Abstract
Harazim M1,2*, Šenkyřík M1,2, Buliková A2,3, Stehlíková O2,4 and Doubek M2,4,5
1Department of Gastroenterology and Internal Medicine, University Hospital Brno, Czech Republic
2Department of Medicine, Masaryk University, Czech Republic
3Department of Clinical Hematology, University Hospital Brno, Czech Republic
4Department of Internal Medicine - Hematology and Oncology, University Hospital Brno, Czech Republic
5Center of Molecular Medicine, Central European Institute of Technology, Masaryk University, Czech Republic
*Correspondance to: Martin Harazim
PDF Full Text Case Report | Open Access
Abstract:
Background: Thrombotic Microangiopathies (TMA) are not very common diseases characterized by forming small clots in the microvasculature. Atypical Hemolytic Uremic Syndrome (aHUS) is a relatively rare form of primary TMA that is progressive and can lead to end-stage renal involvement. Case: We describe the case of an otherwise healthy 35-year-old woman who developed acute anuric kidney injury with laboratory attributes of TMA after elective induction of labor. Flowcytometry examination demonstrating decreased CD46 fluorescence was used to confirm the diagnosis of aHUS. Conclusion: Flowcytometric CD46 testing represents a new available test capable of shortening the time to aHUS diagnosis and initiation of eculizumab therapy, which may favorably contribute to improving the outcome of patients with this variant of primary TMA.
Keywords:
aHUS; Thrombotic microangiopathy; CD46 Flow Cytometry
Cite the Article:
Harazim M, Šenkyřík M, Buliková A, Stehlíková O, Doubek M. Postpartum Atypical Hemolytic Uremic Syndrome. Diagnostic Importance of Flow Cytometry. Ann Clin Case Rep. 2023; 8: 2457..
Search Our Journal
Journal Indexed In