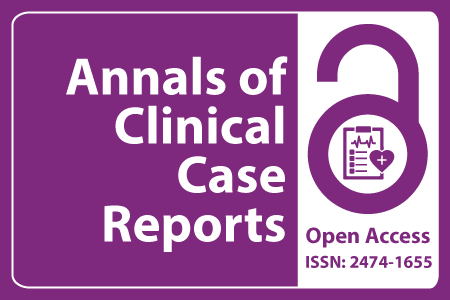 Journal Basic Info
Impact Factor: 1.809**
H-Index: 6
ISSN: 2474-1655
DOI: 10.25107/2474-1655
**Impact Factor calculated based on Google Scholar Citations. Please contact us for any more details.
Major Scope
Physiology
Hepatitis
Child Birth
Chronic Disease
ENT
Medical Radiography
Sports Medicine
Infectious Disease
Abstract
Uzer H1*, Arıkan TB1, Gök M2 and Akcan A2
1Department of General Surgery, Memorial Kayseri Hospital, Turkey
2Department of General Surgery, Erciyes University, Turkey
*Correspondance to: Hasan Uzer
PDF Full Text Research Article | Open Access
Abstract:
Objective: Compare the effect of the use of Intraoperative Nerve Monitoring (IONM) device on postoperative hypocalcemia that may develop postoperatively in the patient groups with and without the use of IONM device. Methods: Demographic data, radiologic imaging reports, serum biochemistry values, pathology reports, duration of surgery, IONM reports, and surgical records of the records of 612 patients who underwent total thyroidectomy by the same surgical team between January 2013 and January 2021 were reviewed. Results: Of the 612 patients who underwent total thyroidectomy, 440 patients who met the criteria were included in the study. Total thyroidectomy was performed in 342 (78%) patients without IONM device and 98 (22%) patients with IONM device. Of the patients, 363 (82.5%) were female and 77 (17.5%) were male. The mean age was 49.2 years (20-87) and the mean length of hospitalization was 1.48 (1-5) days. Significant amplitude values were obtained at an average of 34.7 min after incision. The mean postoperative 24th-h biochemical calcium value was 8.93 mg/dL (6.15-10.9), 9.05 mg/dL (6.15-10.9) in patients without IONM and 8.5 mg/dL (6.6-10.6) in patients with IONM. Conclusion: The use of IONM in thyroid surgeries, calcium values may decrease and the risk of hypocalcemia may increase due to the prolongation of the time until amplitude acquisition from the nerve and the increase in manipulations in the surgical area until the nerve is detected.
Keywords:
Thyroidectomy; Hypocalcemia; Intraoperative nerve monitoring; Recurrent laryngeal nerve
Cite the Article:
Uzer H, Arıkan TB, Gök M, Akcan A. The Effect of Nerve Monitoring Device Use on Hypocalcemia in Thyroid Surgery. Ann Clin Case Rep. 2023; 8: 2453.
Search Our Journal
Journal Indexed In