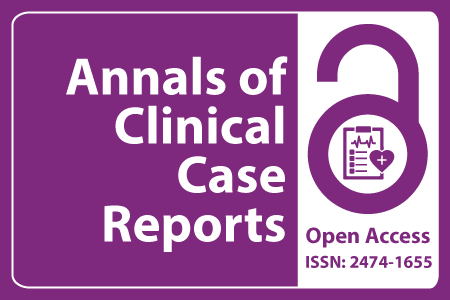 Journal Basic Info
Impact Factor: 1.809**
H-Index: 6
ISSN: 2474-1655
DOI: 10.25107/2474-1655
**Impact Factor calculated based on Google Scholar Citations. Please contact us for any more details.
Major Scope
Veterinary Sciences
Dentistry and Oral Biology
Pediatrics
Pneumonia
Pathology
Nephrology
Forensic and Legal Medicine
Gastric Cancer
Abstract
Ba L1, Fan Z2 and Zhou Q3*
1Department of Orthopedic, Anshun People's Hospital, China
2Clinical Medical College, Yangzhou University, China
3Department of Respiratory Medicine, Anshun People's Hospital, China
*Correspondance to: Qingqing Zhou
PDF Full Text Case Report | Open Access
Abstract:
The acromioclavicular joint has special anatomical structure and biomechanical properties. The coracoid process is the hub of the shoulder joint, which gradually attracts attention in the diagnosis and treatment of acromioclavicular joint dislocation. A 65-year-old woman suffered a car accident injury with painful left shoulder and restricted restriction for 2 days. Preoperative X-ray and computed tomography revealed dislocation of the acromioclavicular joint with coracoid fracture. According to the anatomical characteristics of the acromioclavicular joint, we used an suitable surgical approach to the anterior shoulder. The postoperative X-ray showed good reduction of the acromioclavicular joint, stable fixation and good fixation of the coracoid. At the 3-month follow-up, the patient reported relief of his symptoms. The incidence of acromioclavicular joint dislocation combined with coracoid fracture is low and the management is complicated. Understanding the anatomical and biomechanical properties (especially the mechanical characteristics of the coracoclavicular joint and the shoulder during injury) is crucial to successful surgery and avoiding intraoperative complications.
Keywords:
Acromioclavicular joint; Coracoid fracture; Case report
Cite the Article:
Ba L, Fan Z, Zhou Q. Acromioclavicular Dislocation with Coracoid Fracture Operative Treatment: A Case Report. Ann Clin Case Rep. 2023; 8: 2451.
Search Our Journal
Journal Indexed In