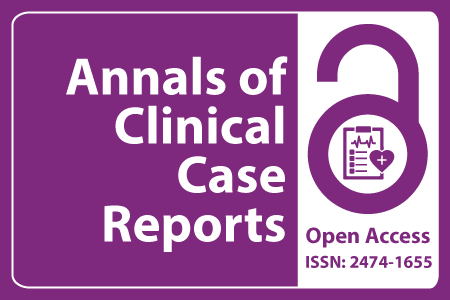 Journal Basic Info
Impact Factor: 1.809**
H-Index: 6
ISSN: 2474-1655
DOI: 10.25107/2474-1655
**Impact Factor calculated based on Google Scholar Citations. Please contact us for any more details.
Major Scope
Cancer Clinic
Geriatric Medicine
Pathology
Pneumonia
Pharmacology and Therapeutics
Palliative Care
Cardiovascular Medicine
Signs and Symptoms-Clinical Findings
Abstract
Yu F1, Yu H-M1 and Zhang B-W1,2*
1Department of Neurology, First Affiliated Hospital of Dalian Medical University, China
2Department of Psychology, Dalian Medical University, China
*Correspondance to: Bing-Wei Zhang
PDF Full Text Case Report | Open Access
Abstract:
Transient Global Amnesia (TGA) is a transient memory disorder of unknown etiology. Most patients are likely to experience only one TGA episode in their lifetime, we have herein reported a patient with recurrent TGA complicated with migraine, whose hippocampal Magnetic Resonance Spectroscopy (MRS) show a reduced bilateral N-Acetyl-Aspartate (NAA) peak, as rarely reported previously.
Keywords:
Transient global amnesia; Migraine; Magnetic resonance spectroscopy; N-acetylaspartate peak
Cite the Article:
Yu F, Yu H-M, Zhang B-W. Recurrent TGA Complicated with Migraine with Bilateral Hippocampus NAA Peaks Reduction: A Case Report. Ann Clin Case Rep. 2023; 8: 2450..
Search Our Journal
Journal Indexed In