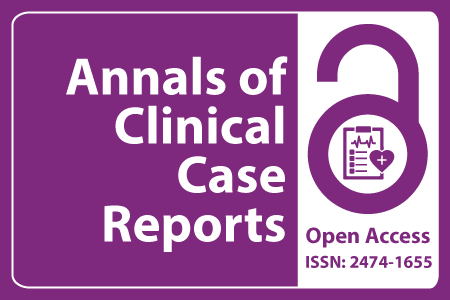 Journal Basic Info
Impact Factor: 1.809**
H-Index: 6
ISSN: 2474-1655
DOI: 10.25107/2474-1655
**Impact Factor calculated based on Google Scholar Citations. Please contact us for any more details.
Major Scope
Oncology Cases
Tuberculosis
Renal Disease
Physical Medicine & Rehabilitation
Breast Neoplasms
Signs and Symptoms-Clinical Findings
Cardiovascular Medicine
Anesthesiology and Pain Medicine
Abstract
Stawarz K*, Zwolinski J and Galazka A
Department of Head and Neck Cancer, Maria Sklodowska-Curie National Research Institute of Oncology, Poland
*Correspondance to: Katarzyna Stawarz
PDF Full Text Case Report | Open Access
Abstract:
Introduction: Antrochoanal polyps (ACP) are benign lesions originating in a maxillary sinus. Their most common symptoms are unilateral nasal obstruction, rhinorrhea and nasal bleeding. Nevertheless, a large mass in a nasal cavity causing dysphagia and weight loss may point to a cancerous diagnosis. In this report we present a case of a large antrochoanal polyp mistaken for a nasal carcinoma. Case Report: A 52-year-old women was admitted to the clinic because of a tumor in the left nasal cavity. Her symptoms were nasal obstruction, nasal bleeding and cachexia. On examination a fragile mass in the left nasal cavity was found which was confirmed by nasal endoscopy. The CT scan showed a hypo-attenuating mass filling the nasal cavity with a marginal bone destruction. Several biopsies did not allow for making a diagnosis. As a consequence, the patient was scheduled for an open biopsy through a lateral rhinotomy access. The histopathological report confirmed the diagnosis of ACP. Following surgery, the patient developed a wound infection and nasal bleeding what required tamponade and made her staying in a hospital longer. Conclusion: A large unilateral nasal mass even with bone destruction and cachexia symptoms is not obviously of a cancerous origin. An algorithm of thorough assessment with PET scan, MRI and a gold standard procedure should always be performed. Assuming that this patient suffers from a nasal carcinoma is an example of an anchoring bias and a confirmation bias as well.
Keywords:
Nasal polyps; Anchoring bias; Nasal sinuses
Cite the Article:
Stawarz K, Zwolinski J, Galazka A. A Large Antrochoanal Polyp - Case Report and Example of an Anchoring Bias. Ann Clin Case Rep. 2023; 8: 2448..
Search Our Journal
Journal Indexed In