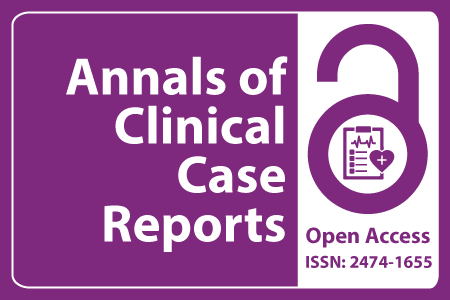 Journal Basic Info
Impact Factor: 1.809**
H-Index: 6
ISSN: 2474-1655
DOI: 10.25107/2474-1655
**Impact Factor calculated based on Google Scholar Citations. Please contact us for any more details.
Major Scope
Cardiovascular Medicine
Hepatitis
Endocrinology
Pediatrics
Pneumonia
Pulmonary Medicine
Family Medicine and Public Health
Dentistry and Oral Biology
Abstract
Tigeneh W*
Department of Oncology & Palliative Care, Tikur Anbessa Specialized Hospital, Ethiopia
*Correspondance to: Wondemagegnhu Tigeneh
PDF Full Text Case Report | Open Access
Abstract:
Von Hippel–Lindau (VHL) is an autosomal dominant disease with multi-organ involvement in familial neoplasm. Genetic aberrations of the tumor suppressor gene VHL cause it. Based on the reports in VHL, the most common initial presentation tumors are hemangioblastoma in the CNS and retina. In addition, patients can be present with signs and symptoms of other visceral organ involvement, such as the CNS, adrenal gland, the kidney, pancreas tumor and others. Here we report a 34 years old woman presented with signs and symptoms of ICSOL secondary to hemangioblastoma, confirmed after the patient's surgery. After years of the smooth postoperative period, she developed a carcinoid tumor at the head of the pancreas and left supra renal mass, for which she was operated and improved. Subsequent follow up detected recurrence and proper Whipple surgery was done and confirmed the diagnosis of VHL. From this case report easily can observe, regular and proper follow up lead early recognition and on-time appropriate treatment remain the mainstay of management in this group of patients.
Keywords:
Von Hippel Lindau (VHL) disease; Hemangioblastoma; Multiorgan involvement
Cite the Article:
Tigeneh W. A Case of Von Hippel- Lindau Disease with Multi-Organ Involvement. Ann Clin Case Rep. 2023; 8: 2446..
Search Our Journal
Journal Indexed In