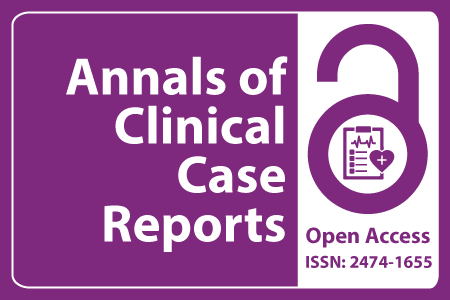 Journal Basic Info
Impact Factor: 1.809**
H-Index: 6
ISSN: 2474-1655
DOI: 10.25107/2474-1655
**Impact Factor calculated based on Google Scholar Citations. Please contact us for any more details.
Major Scope
Chemotherapy
Nutrition and Food Science
Endocrinology
Biochemistry and Biostatistics
Signs and Symptoms-Clinical Findings
Transplantation Medicine
Obstetrics and Gynecology
Forensic and Legal Medicine
Abstract
Echater S1*, Hasnaoui M1 and Elghazouani2
1Department of Psychiatry, Mohammed VI University Hospital of Oujda, Mohammed 1st University, Morocco
2Maternal, Child Health and Mental Health Research Laboratory, Mohammed 1st University, Morocco
*Correspondance to: Sara Echater
PDF Full Text Case Report | Open Access
Abstract:
Hypogonadism is a dysfunction characterized by the insufficiency and absence of puberty and infertility due to a deficiency of the Gonadotropin-Releasing Hormone (GnRH), which is necessary for regulating the reproductive axis. Treatment typically involves administering testosterone and GnRH or gonadotropin injections, but testosterone administration may result in mood disorders and aggression in some patients. In this article, we present the case of a 27-year-old patient who was stable on Aripiprazole 20 mg/day for bipolar disorder but experienced a manic attack two day after increasing their testosterone dose. Patients with bipolar disorder who receive testosterone replacement therapy should be closely monitored for any behavioral or mood changes. It is crucial to recognize that administering testosterone replacement therapy to patients with bipolar disorder may lead to mood changes or even trigger the onset of bipolar disorder.
Keywords:
Cite the Article:
Echater S, Hasnaoui M, Elghazouani. Rare Case of Hypomania Induced by Testosterone Replacement in a Hypogonadal Patient. Ann Clin Case Rep. 2023; 8: 2420..
Search Our Journal
Journal Indexed In