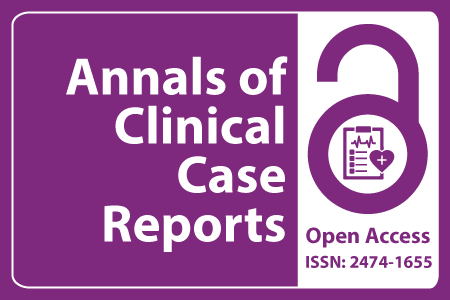 Journal Basic Info
Impact Factor: 1.809**
H-Index: 6
ISSN: 2474-1655
DOI: 10.25107/2474-1655
**Impact Factor calculated based on Google Scholar Citations. Please contact us for any more details.
Major Scope
Forensic and Legal Medicine
Anatomy
Nuclear Medicine
Pharmacology and Therapeutics
Tuberculosis
Infectious Disease
Chronic Disease
Women's Health Care
Abstract
Xuan F, Zhang B, Zhao X and Wu X*
Department of Children's Hematologic Oncology Center, The Second Hospital of Hebei Medical University, China
PDF Full Text Case Report | Open Access
Abstract:
A 12-year-old girl was admitted to our hospital for hepatosplenomegaly. She was diagnosed with chronic myeloid leukemia more than 8 years ago. Imatinib was administered orally for 5 years; however, an increase was noted in BCR-ABL1 fusion gene levels and the treatment drug was changed to dasatinib. The BCR-ABL1 fusion gene levels gradually decreased and stabilized; therefore, dasatinib treatment was continued. After 3 years on oral dasatinib therapy, she developed hepatosplenomegaly and chylothorax. After repeated examinations to rule out other causes, dasatinib was discontinued and replaced with nilotinib. Thereafter, the pleural effusion completely resolved, the liver and spleen size normalized and the primary disease was controlled and stabilized.
Keywords:
Chronic myeloid leukemia; Dasatinib; Chylothorax; Children
Cite the Article:
Xuan F, Zhang B, Zhao X, Wu X. Chylothorax Under Dasatinib in a Child with Chronic Myeloid Leukemia. Ann Clin Case Rep. 2023; 8: 2418.
Search Our Journal
Journal Indexed In