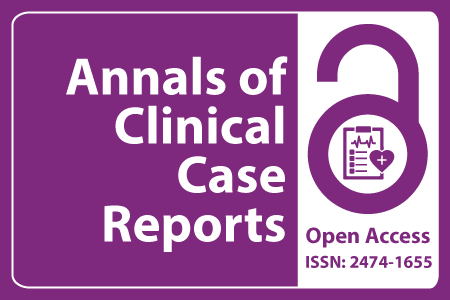 Journal Basic Info
Impact Factor: 1.809**
H-Index: 6
ISSN: 2474-1655
DOI: 10.25107/2474-1655
**Impact Factor calculated based on Google Scholar Citations. Please contact us for any more details.
Major Scope
Hematology
Palliative Care
Infectious Disease
Molecular Biology
Family Medicine and Public Health
Forensic and Legal Medicine
Internal Medicine
Pharmacology and Therapeutics
Abstract
Rodriguez VI1*, Mathavan A1, Dixit D2 and Kamel AY3
1College of Medicine, University of Florida, USA
2Department of Internal Medicine, University of Florida, USA
3Department of Pharmacy, University of Florida Health Shands Hospital, USA
*Correspondance to: Vanessa I Rodriguez
PDF Full Text Case Report | Open Access
Abstract:
A woman in her thirties was admitted for altered mental status and progressive ophthalmoplegia with a five-month history of weight loss and dysphagia. On admission, she was suspected to have Wernicke's encephalopathy and thiamine replacement therapy was initiated. Her neurological status and functional capacity gradually improved. Manometry was performed for dysphagia, and she was diagnosed with type II achalasia. Our case report demonstrates the importance of early detection and prevention of Wernicke's encephalopathy in patients with achalasia. Physicians should have a high suspicion of achalasia in patients presenting with unexpected weight loss, emesis, dysphagia, and regurgitation. Wernicke's encephalopathy should be considered when patients present with ataxia, confusion, and/or ophthalmoplegia even when thiamine levels are within reference range. Once a patient is suspected to have achalasia, initiating nutritional supplementation may be needed to prevent detrimental effects of malnutrition.
Keywords:
Cite the Article:
Rodriguez VI, Mathavan A, Dixit D, Kamel AY. Undiagnosed Achalasia Progressing to Wernicke's Encephalopathy: A Need for Early Detection and Treatment. Ann Clin Case Rep. 2023; 8: 2416..
Search Our Journal
Journal Indexed In