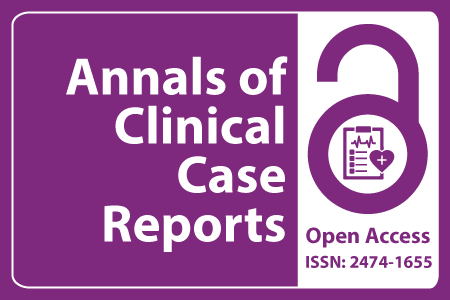 Journal Basic Info
Impact Factor: 1.809**
H-Index: 6
ISSN: 2474-1655
DOI: 10.25107/2474-1655
**Impact Factor calculated based on Google Scholar Citations. Please contact us for any more details.
Major Scope
Pneumonia
Transplantation Medicine
Medical Radiography
Pharmacology and Therapeutics
Vascular Medicine
Endoscopy
Obstetrics and Gynecology
Orthopedics & Rheumatology
Abstract
Arjun R1, Srishti G1* and Amit J2*
1Department of Neurology, Leicester General Hospital, UK
2Department of Emergency Medicine, King's Mill Hospital, UK
*Correspondance to: Srishti Gupta
PDF Full Text Case Report | Open Access
Abstract:
Influenza B is a common respiratory infection that typically presents with upper respiratory tract symptoms and systemic symptoms. Neurological complications due to influenza B infection are rare. This case report describes a 54-year-old male who presented neurological complication post viral illness. He was screened for infectious, inflammatory, neoplastic, paraneoplastic and metabolic causes all of which came back negative apart from Influenza B infection and chronic Hepatitis C infection. The radiological imaging was diagnostic of inflammatory polyradiculopathy involving multiple cranial nerves and the brachial plexus. His neurological symptoms gradually improved following a course of Tamiflu. We hereby present a case of inflammatory polyradiculopathy post Influenza B infection. This case highlights the importance of considering neurological complications in patients with influenza B infection and the need for timely diagnosis and management.
Keywords:
Cite the Article:
Arjun R, Srishti G, Amit J. Inflammatory Polyradiculopathy Associated with Influenza B Infection. Ann Clin Case Rep. 2023; 8: 2403..
Search Our Journal
Journal Indexed In