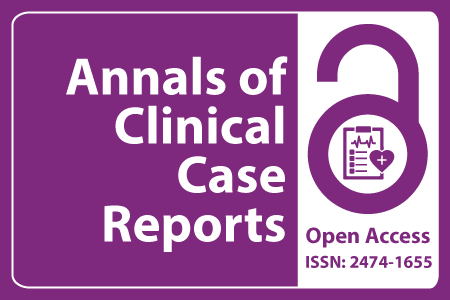 Journal Basic Info
Impact Factor: 1.809**
H-Index: 6
ISSN: 2474-1655
DOI: 10.25107/2474-1655
**Impact Factor calculated based on Google Scholar Citations. Please contact us for any more details.
Major Scope
Palliative Care
ENT
Geriatric Medicine
Veterinary Sciences
Diabetology
Sports Medicine
Medical Radiography
Orthopedic Sugery
Abstract
Xing Y, Zhao W, Pi Y, Zhang Y, Li Y and Zhang H*
Department of Pediatrics, The Second Hospital of Hebei Medical University, China
*Correspondance to: Huifeng Zhang
PDF Full Text Case Report | Open Access
Abstract:
In July 2022, a 10-year-old boy presented to a hospital pediatric department with intermittent limb weakness for 10 days, aggravated during the preceding 12 h. After treatment with potassium supplementation for "hypokalemia and hypernatremia," he was discharged with a nominal blood potassium level. Three days later, he presented to our emergency department with numbness in both lower limbs, generalized weakness, presence of severe hypokalemia, and metabolic acidosis. A blood and urine metabolic screen reported elevated 5-oxoproline. High-throughput genetic sequencing revealed the presence of the c.491G>A (p.R164Q) and c.809A>G (p.Y270C) missense mutations in exons 5 and 9 respectively of the glutathione synthetase gene. A diagnosis of glutathione synthetase deficiency was made, and the boy was treated symptomatically and followed for more than three months. The acidosis was difficult to correct, but the hypokalemia did not recur. Glutathione synthetase deficiency is rare in clinical practice, and severe hypokalemia from damage to the renal tubules caused by organic acid accumulation as the presenting symptom - such as in the case described here - has not previously been reported either nationally or internationally.
Keywords:
Cite the Article:
Xing Y, Zhao W, Pi Y, Zhang Y, Li Y, Zhang H. Glutathione Synthetase Deficiency with Hypokalemia as the First Manifestation. Ann Clin Case Rep. 2023; 8: 2400..
Search Our Journal
Journal Indexed In