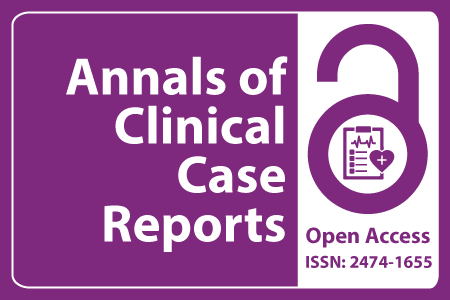 Journal Basic Info
Impact Factor: 1.809**
H-Index: 6
ISSN: 2474-1655
DOI: 10.25107/2474-1655
**Impact Factor calculated based on Google Scholar Citations. Please contact us for any more details.
Major Scope
Anesthesiology and Pain Medicine
Child Birth
Obstetrics and Gynecology
Hematology
Inflammation
Renal Disease
Orthopedics & Rheumatology
Anatomy
Abstract
Janssen MJM1*, Heron M2,3, Nigten J3, Dutilh JC1 and van der Griend R1
1Department of Internal Medicine, Diakonessenhuis Utrecht, The Netherlands
2Department of Medical Microbiology and Immunology, Diakonessenhuis, Utrecht, The Netherlands
3Department of Clinical Chemistry, Hematology and Immunology, Diakonessenhuis, Utrecht, The Netherlands
*Correspondance to: Janssen MJM
PDF Full Text Case Report | Open Access
Abstract:
Introduction: Cytomegalovirus (CMV) infections are common and usually mild, however in immunocompromised patients CMV infection can cause severe disease. Hemophagocytic Lymphohistiocytosis (HLH) is a syndrome of excessive immune activation, which can appear secondary to severe infection. Hairy Cell Leukemia (HCL) is an indolent B-cell neoplasm which frequently presents with immunodeficiency due to cytopenia's. This case report is the first describing this presentation of HCL and thereby it emphasizes the need for recognition of immuneincompetence and investigation of underlying conditions. Case Report: We report a 34-year-old female patient who was initially admitted with symptoms of fever, coughing and dyspnea on exertion. Laboratory results showed an elevated CRP-level; thrombocytopenia and leukopenia. CMV IgG and IgM were positive which was confirmed by PCR-testing. After six days, she remained subfebrile and laboratory abnormalities persisted. Serum ferritin was determined which was >10.000 ug/L. The diagnosis of secondary HLH was considered and antiviral therapy was initiated. Bone marrow biopsy was performed in which the diagnosis of HLH was confirmed, however this also revealed HCL. Conclusion: Severe course of CMV infection, or other opportunistic infections, might be the first sign of immunodeficiency and thereby indicate an underlying hematological condition in a formerly healthy patient.
Keywords:
Cite the Article:
Janssen MJM, Heron M, Nigten J, Dutilh JC, van der Griend R. Severe Cytomegalovirus Primo-Infection with Secondary Hemophagocytic Lymphohistiocytosis: Consider Underlying Immunodeficiency. Ann Clin Case Rep. 2023; 8: 2396..
Search Our Journal
Journal Indexed In