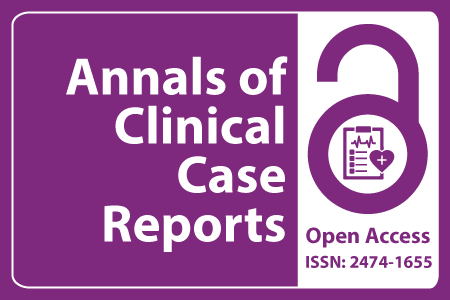 Journal Basic Info
Impact Factor: 1.809**
H-Index: 6
ISSN: 2474-1655
DOI: 10.25107/2474-1655
**Impact Factor calculated based on Google Scholar Citations. Please contact us for any more details.
Major Scope
Pediatrics
Endoscopy
Orthopedic Sugery
Sleep Medicine and Disorders
Psychiatry and Mental Health
Women's Health Care
Dermatology and Cosmetology
Respiratory Medicine
Abstract
Ishida K1*, Iwaya T2, Komatsu H3, Amano S1, Kiyokawa M1, Usami S4, Ohnuki K5, Obata K6, Fukushima A6 and Sasaki A1
1Department of Surgery, Iwate Medical University, Japan
2Department of Clinical Oncology, Iwate Medical University, Japan
3Division of Breast and Endocrine Surgery, Shinshu Ueda Medical Center, Japan
4Division of Breast and Endocrine Surgery, Iwate Prefectural Central Hospital, Japan
5Division of Breast Surgery, Miyagi Cancer Center, Japan
6Department of Clinical Genetics, Iwate Medical University, Japan
*Correspondance to: Kazushige Ishida
PDF Full Text Case Report | Open Access
Abstract:
Introduction: The Partner and Localizer of BRCA2 (PALB2) is a DNA repair and tumor suppressor protein that acts by stabilizing BRCA2, thereby mediating DNA repair and suppressing gene instability. Mono-allelic germline mutations of PALB2 have been reported as risk factors for breast cancer; however, their therapeutic significance is not well-known. Case Report: We report a dramatic response to carboplatin/gemcitabine in the ninth treatment round of a patient with hormone receptor-positive advanced breast cancer with a germline PALB2 variant. A 43-year-old woman had recurrent hormone receptor-positive metastatic breast cancer that had progressed despite hormonal therapy and chemotherapy and was hard to remove in the hospital due to the presence of liver metastasis, ascites, and lower-limb edema. Genetic analyses via next-generation sequencing and polymerase chain reaction identified a germline sequence variant in PALB2 (c.1451delT, (p.Leu485fs1)). Carboplatin/gemcitabine was selected as the ninth treatment regimen, which significantly improved her symptoms and she left the hospital and began driving to the hospital by herself thereafter. Conclusion: Our case suggests the clinical significance of germline PALB2 variants in breast cancer as biomarkers of sensitivity to platinum-based chemotherapy.
Keywords:
Cite the Article:
Ishida K, Iwaya T, Komatsu H, Amano S, Kiyokawa M, Usami S, et al. Dramatic Response to Platinum-Based Chemotherapy in a Germline PALB2 Variant Breast Cancer: A Case Report. Ann Clin Case Rep. 2023; 8: 2395..
Search Our Journal
Journal Indexed In