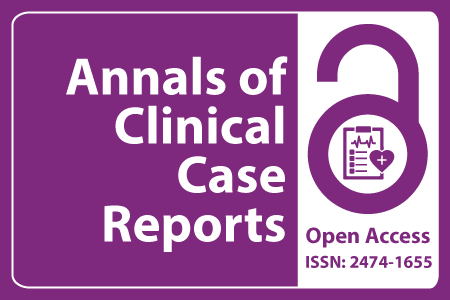 Journal Basic Info
Impact Factor: 1.809**
H-Index: 6
ISSN: 2474-1655
DOI: 10.25107/2474-1655
**Impact Factor calculated based on Google Scholar Citations. Please contact us for any more details.
Major Scope
Transplantation Medicine
Oncology Cases
Radiology Cases
Epidemiology
Inflammation
Internal Medicine
Pharmacology and Therapeutics
Gastroenterology
Abstract
Ibarra-Moreno A1,3, Vives-Ledesma G3, Abril-Vázquez AP3, Singer-De-la-Garza J2, Bautista- Perez-Gavilan A1,2, Villa-Ramirez CA1,2, Rubalcava-Gracia-Medrano M2, Flores-Peralta JH2, Espinola-Zavaleta N1,4, Fraustro AA5 and Alexanderson-Rosas E1,2*
1Department of Nuclear Cardiology, National Institute of Cardiology Ignacio Chavez, Mexico City, Mexico
2Universidad Nacional Autónoma de México, Mexico City, Mexico
3Universidad Anáhuac México, Mexico City, Mexico
4Department of Echocardiography, Centro Médico ABC, Mexico City, Mexico
5Department of Pathology, National Institute of Cardiology Ignacio Chavez, Mexico City, Mexico
*Correspondance to: Erick Alexanderson-Rosas
PDF Full Text Case Report | Open Access
Abstract:
Left atrium myxomas are the most frequent heart tumors. Assessment of this phenomenon is largely echocardiographic, since both TTE and TEE provide information on size, shape, and hemodynamic consequences of the tumor. In this publication, we bring forward the similarities between morphological assessment through transillumination echocardiography and pathologic anatomy, highlighting a possible study field for the future.
Keywords:
Cite the Article:
Ibarra-Moreno A, Vives-Ledesma G, Abril-Vázquez AP, Singer-De-la-Garza J, Bautista-Perez-Gavilan A, Villa- Ramirez CA, et al. Correlation between Transillumination Echocardiography and Pathologic Anatomy in a Left Atrial Myxoma: A Case Report. Ann Clin Case Rep. 2023; 8: 2391..
Search Our Journal
Journal Indexed In