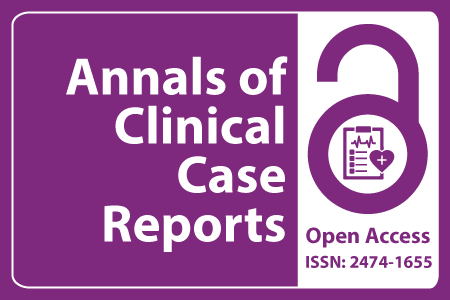 Journal Basic Info
Impact Factor: 1.809**
H-Index: 6
ISSN: 2474-1655
DOI: 10.25107/2474-1655
**Impact Factor calculated based on Google Scholar Citations. Please contact us for any more details.
Major Scope
Urology Cases
Vascular Medicine
Cardiology
Dermatology and Cosmetology
Nursing
Oncology Cases
Hematology
Orthopedics & Rheumatology
Abstract
Xu G1*, Wu C1, Mei Y1, Zhou Y1, Mao X1, Xu M2, Qiao Y1 and Wang J1
1The First School of Clinical Medicine, Lanzhou University, China
2The Second School of Clinical Medicine, Lanzhou University, China
PDF Full Text Review Article | Open Access
Abstract:
Ligaments are dense, fibrous connective tissue that maintains the stability of the joint through interosseous connections. Ligament tears due to sports injuries or tissue aging often require surgical intervention, and reconstitution using autologous, allogeneic or artificial ligaments as grafts is currently the gold standard for treating such diseases, but these grafts have many drawbacks. With the development of material science and manufacturing technology, artificial ligament tissue based on biological scaffold is expected to become a new type of tissue donor, by simulating the structure, composition and biomechanical characteristics of natural tissues, the purpose of tissue regeneration can be achieved, in addition to growth factors, mechanical stimulation and other factors also have positive significance for stem cell repair ligament, this paper summarizes the in vitro and animal experimental research of ligament tissue engineering, with biomimicry as the design principle, all aspects of ligament tissue scaffolding are evaluated. In addition, the performance and effect of various factors on stem cells to promote ligament repair and reconstruction are summarized, and the future development direction of bionic scaffolds and mechanical stimulation combined with growth factors on stem cells in ligament tissue engineering research is summarized and prospected, in order to provide new ideas for clinical repair of ligament damage.
Keywords:
Cite the Article:
Xu G, Wu C, Mei Y, Zhou Y, Mao X, Xu M, et al. Current Research Status of Biomimetic Scaffolds and Mechanically Stimulating the Efficacy of Combined Growth Factors in Promoting Stem Cells in Ligament Repair. Ann Clin Case Rep. 2023; 8: 2386..
Search Our Journal
Journal Indexed In