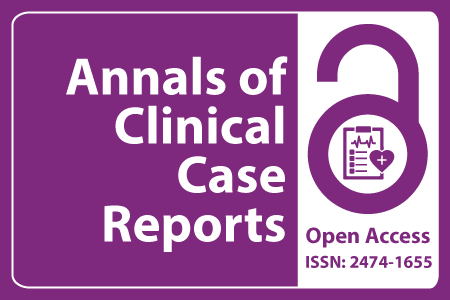 Journal Basic Info
Impact Factor: 1.809**
H-Index: 6
ISSN: 2474-1655
DOI: 10.25107/2474-1655
**Impact Factor calculated based on Google Scholar Citations. Please contact us for any more details.
Major Scope
Orthopedic Sugery
Ophthalmology
Nursing
Trauma
Signs and Symptoms-Clinical Findings
Neurology
Genetics
Nuclear Medicine
Abstract
Kepplinger B1,2,3, Kalina P1,2,3,4 and Baran H1*
1Karl Landsteiner Research Institute for Neurochemistry, Neuropharmacology, Neurorehabilitation and Pain Treatment Mauer, Mauer-Amstetten, Austria
2Neurology, Neuropsychiatric Hospital, Landesklinikum Mauer, Mauer-Amstetten, Austria
3Pain Center Unit, Neuropsychiatric Hospital, Landesklinikum Mauer, Mauer-Amstetten, Austria
4Radiology, Landesklinikum Amstetten, Amstetten, Austria
*Correspondance to: Halina Baran
PDF Full Text Research Article | Open Access
Abstract:
Background/Aims: With the possibility of imaging the anatomical conditions by means of Computed Tomography (CT), Magnetic Resonance Imaging (MRT) or ultrasound, but above all with the increasing availability of CT devices, the need to optimize the "old blocking techniques" through modern imaging grew in general alternatively or adjuvantly to be able to offer pain-afflicted people with more certainty. Using retrospective study, we were interested to see the results of the output of pain treatment by patients suffered from chronic radicular pain. We have evaluated the therapy by 320 patients receiving cervical and by 65 patients receiving thoracic blockages under CT control, which were performed during the period of twelve months. Methods: Cervical nerve root and thoracic root blocks with the CT-controlled technique were used, as a routine method at the pain clinic. The average time of the block was between 15 min to 20 min. For pain evaluation VAS questioning was applied before and after block. Results: Positive and significant effect of pain treatment was observed by 80% to 95% of patients and the average pain reduction was 50% and was statistically significant, P<0.0001. No serious problems were reported during and/or after the blockages. The result of CT or other image-assisted interventions is more predictable, especially when the distribution of the contrast agent is checked before the pain reliever is instilled. Conclusion: By patients with chronic radicular pain the application of cervical and thoracic blockages under CT control was successful and significant to reduce the pain. We are convinced that the positive output of treatment was due to experienced team and excellent management of blockade performance with CT-controlled technique.
Keywords:
Cite the Article:
Kepplinger B, Kalina P, Baran H. Pain Therapy – CT Assisted Cervical and Thoracic Nerve Root Blockages. Ann Clin Case Rep. 2023; 8: 2379..
Search Our Journal
Journal Indexed In