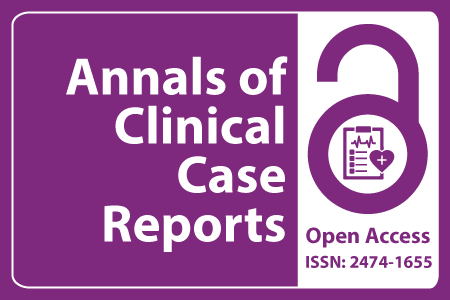 Journal Basic Info
Impact Factor: 1.809**
H-Index: 6
ISSN: 2474-1655
DOI: 10.25107/2474-1655
**Impact Factor calculated based on Google Scholar Citations. Please contact us for any more details.
Major Scope
Dentistry and Oral Biology
Signs and Symptoms-Clinical Findings
Diabetology
Anatomy
Asthma
Pulmonary Medicine
Vascular Medicine
Sleep Medicine and Disorders
Abstract
Victor DD1*, Marta Maria PM1, Estefanía AR1, Javier GMM1, Martín CB2 and Jose Luis CC1
1Oral and Maxillofacial Surgery, Hospital Universitario La Paz, Madrid, Spain
2Department of Radiology, Hospital Universitario Nuestra Señora de la Candelaria, Tenerife, Spain
*Correspondance to: Victor Dueso Delgado
PDF Full Text Case Report | Open Access
Abstract:
Objective: Intramuscular myxomas are rare tumors within the head and neck area. This article aims to collect latest findings and relevant data on head and neck and report on a case within the temporalis muscle. Methodology: A bibliographic search in PubMed with the keywords [intramuscular] AND [myxoma] was conducted. Inclusion criteria were articles regarding the specific anatomic site of head and neck in any language. A 78-year-old patient came to our practice with this type of tumor diagnosed by CT, FNA and excisional biopsy. Results: Excision showed a 5.2 cm soft mass within the right temporalis muscle with the histological analysis of intramuscular myxoma without extracapsular infiltration. A total of 30 publications focuses in the head and neck area. Summary: Intramuscular myxoma is rare to be found in head and neck area with surgery described to be curative. It can be associated to other systemic syndromes with fibrous dysplasia.
Keywords:
Cite the Article:
Victor DD, Marta Maria PM, Estefanía AR, Javier GMM, Martín CB, Jose Luis CC. Intramuscular Myxoma of the Temporalis Muscle: Case Report and Diagnosis of an Uncommon Entity in Head and Neck. Ann Clin Case Rep. 2022; 7: 2373..
Search Our Journal
Journal Indexed In